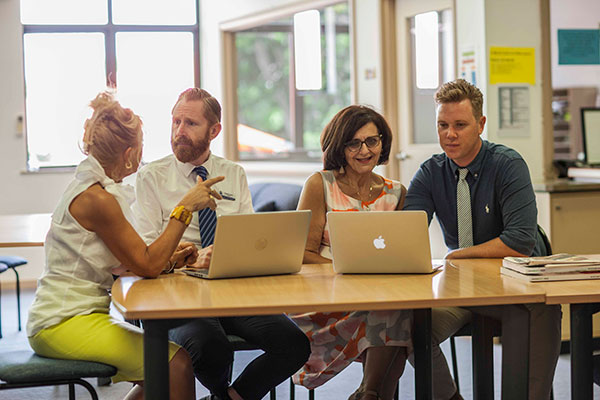 SCHOOL IMPROVEMENT & LEADERSHIP DEVELOPMENT
Sydney Catholic Schools is committed to continuous school improvement through school and system-wide strategies, to build the capacity of our teachers and leaders. Our practices and priorities are informed by extensive research which shows the significant impact on student learning, teacher quality and school effectiveness that leadership development brings.
RESEARCH PARTNERSHIPS
General information about conducting research in our schools
Sydney Catholic Schools is an integral part of the wider learning community that is highly supportive of research and further education and is committed to providing opportunities for research to be conducted in our schools to further the knowledge around how children learn.
In recent years, there has been substantial increase in government accountability surveys and research applications, meaning it is no longer practicable to undertake all research requests without impacting significantly on learning programs and teacher workload. As a result, Sydney Catholic Schools has established a two stage process before final approval to conduct research in schools is granted.
Sydney Catholic Schools reserves the right to accept or decline any research application at its own discretion, except in the case of funding agreement obligations.
To find out more information on conducting research in our schools, including the submission guidelines, please contact: research@syd.catholic.edu.au Or fill the form below: