CORE CURRICULUM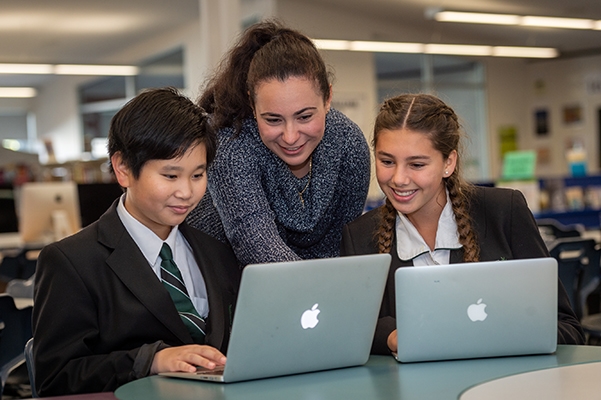 Sydney Catholic Schools follow the NSW Education Standards Authority (NESA) curriculum from Kindergarten to Year 12 and Sydney Catholic Schools' Religious Education Curriculum.
Our schools focus on the development of the whole child – academically, emotionally, physically, socially and spiritually – with our Catholic values underpinning everything that we do. This holistic approach to education is defined by our policies, practices and relationships to ensure that each child in every school is safe, engaged, supported, and challenged, recognising that every student is unique and learns differently.
Sydney Catholic Schools offer unique educational opportunities for our students.
RELIGIOUS EDUCATION
Religious education is at the heart of Catholic education. It informs all aspects of school life and contributes to the mission of the Catholic Church in announcing the good news of Jesus Christ.
All students are expected to participate in the religious life of their school. This includes being part of formal religious education that follows a curriculum and uses our textbook series To Know, Worship and Love.
STAGE 6 – YEARS 11 & 12 NSW HIGHER SCHOOL CERTIFICATE
School students in NSW generally work towards the Higher School Certificate (HSC) in Years 11 and 12. It is the highest level of attainment a student can reach at school.
The NSW Education Standards Authority (NESA) oversees the HSC and determines:
available HSC courses;
eligibility requirements; and
achievement pathways – including the HSC minimum standard.