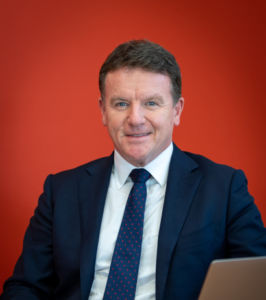 Dear Parents and Carers,
Thank you to all those who joined us for our first ever Sydney Catholic Schools Facebook Live Q&A on Friday 16 July. The turnout was great!
During the event, many of our parents asked if we could conduct specific Facebook Live events.
In particular, our Year 12 parents and students and our Kindy to Year 2 parents face unique challenges in the remote learning landscape and they're keen to hear more.
Based on feedback from you, Sydney Catholic Schools is pleased to host two focused Facebook Live COVID-19 events this Friday 23 July:
5pm-5.30pm: We are holding our Kindy to Year 2 Event, to connect with our Kindy through to Year 2 parents about support being offered during lockdown; and
6pm-6.30pm: We are holding our Year 12 Event, for our Year 12 parents and students, to provide up to the minute support, guidance and reassurance.
I hope you will tune in.
Meantime you can still view last Friday's Q&A via the live link below, and you can find out more about our upcoming Facebook events here.
Stay safe and God bless,
Tony Farley
Executive Director,
Sydney Catholic Schools