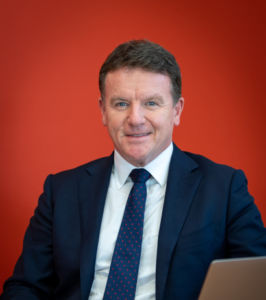 Dear parents and carers,
There has been much to celebrate at Sydney Catholic Schools this month.
The media fanfare following the launch of our groundbreaking music education program Amadeus emphasised the significance and magnitude of this initiative. On the back of that pivotal moment, Sydney Catholic Schools is ready to announce the winners of this year's short film festival.
Aptly named Thrive, the festival brief asked students to consider the 200-year legacy of Catholic education that began when Mary MacKillop insisted on an education for all – including the country's most remote and poor communities.
Under the theme 'Celebrate', our students have crafted creative and thoughtful narratives that speak to social justice initiatives and Catholic values that are unique to their school experience today.
So grab your popcorn and tune in to Sydney Catholic Schools' Youtube Channel from 6.30pm on Friday, 26 November to see the winners announced.
I hope you enjoy viewing such stellar examples of our students' talents.
God bless,
Tony Farley
Executive Director,
Sydney Catholic Schools