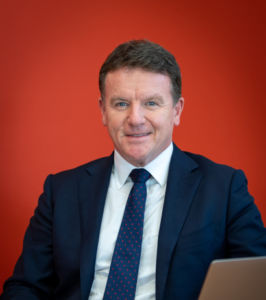 Dear parents and carers,
This week we opened the 2022 Christmas Story Art Exhibition and Competition at the University of Notre Dame. 
Now in its 17th year, the exhibition invites students in Years 5 and 6 to showcase both their artistic talent and their connection to their faith. 
It was incredibly inspiring to see the creative ways our students have interpreted the scriptures, giving life to the transformative themes of Advent and Christmas. 
At this time of Advent, we celebrate the abilities of our students, the dedication of our teachers who continue to guide them, and the unifying power of art. 
I hope you discover, as I have, the joy expressed by these students and the hope-filled message of Christmas they convey.
God bless,
Tony Farley
Executive Director,
Sydney Catholic Schools