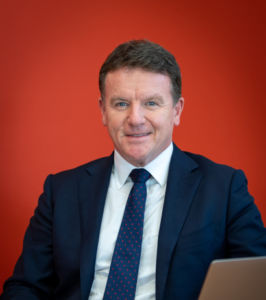 Dear parents and carers,
Finishing school is one of the most significant occasions in the life of a young person.
It marks the passage of a 13-year journey, of friendship and joy, of curiosity and discovery and of struggle and success.
This week, our Year 12 students will say goodbye to the familiar hallways and classrooms of their schools and prepare to step out into the world.
To our Class of 2023, remember that finishing Year 12 is not just a culmination, it's a beginning.
You should be so proud of all you've achieved with Sydney Catholic Schools and we know that you'll approach your upcoming exams with the same resilience, determination and confidence you've shown throughout the years.
God bless.
Tony Farley
Executive Director,
Sydney Catholic Schools