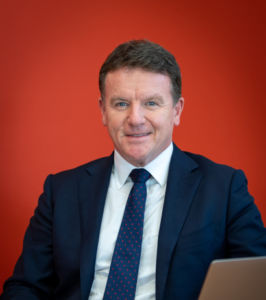 Dear parents and carers,
There is a sense of excitement and anticipation as we return to face to face learning in coming weeks. Our schools are spaces of safety and certainty and are well prepared to welcome back our students.
We also understand the need for information as we emerge from lockdown and the return to school. On Monday evening (11 October) more than 2000 families joined us for our third Family Forum, where we discussed ways to help families transition back to face to face learning.
One area of focus was wellbeing, and I'm delighted to announce we have made another 200 tickets available to crowd favourite, clinical psychologist Andrew Fuller's next sold out session on 27th October at 7pm on 'The A to Z of Feelings'. Simply follow this link to the registration button.
I also want to thank and congratulate all of our students, family members and staff who submitted one of the more than 800 entries in our very first Lockdown Arts Festival. Alongside the Eisteddfod and our first virtual choir, 2021 will be remembered as a landmark year when Sydney Catholic Schools established itself as a leading light in Sydney's arts landscape, while also showing itself to be a strong and resilient community that thrives when faced with challenges.
I look forward to sharing with you the finalists and winners of our Lockdown Arts Festival soon – and can't wait to see our students back at school!
God bless,
Tony Farley
Executive Director,
Sydney Catholic Schools