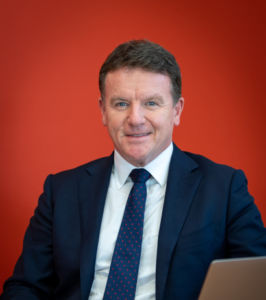 Dear Parents and Carers,
As we end Term 3 and 10 weeks of learning from home, I'm thrilled to officially launch the very first Sydney Catholic Schools' Virtual Choir, singing John Rutter's 'For the Beauty of the Earth'.
Our Virtual Choir features 260 incredibly talented students, teachers, staff and alumni singing in beautiful harmony online.
We were originally going to gather outside St Mary's Cathedral with His Grace, Archbishop Anthony Fisher, to celebrate the launch of this Choir, but unfortunately COVID put a stop to that. As His Grace says in this introduction to the Choir, it seems appropriate that a virtual choir is launched virtually.
So please join me for the debut of our stunning virtual choir, with an introduction from our special guests the Archbishop Anthony Fisher OP, our creative specialist Eva Spata and two of our student singers, Adelaide from McAuley Catholic Primary School Rose Bay and Gabryl from Marist College Kogarah.
I hope you enjoy – this our joyful hymn of praise.
God bless,
Tony Farley
Executive Director,
Sydney Catholic Schools