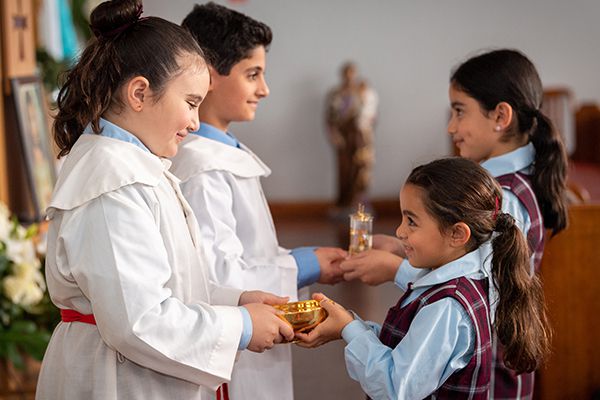 Sydney Catholic Schools provide opportunities for students, staff and parents to know and celebrate their Catholic faith and Catholic identity.
Religious Education is at the heart of Catholic education. It informs all aspects of school life and contributes to the mission of the Catholic Church in announcing the good news of Jesus Christ.
Click here to read how our Religious Education Coordinators support our students' growth in faith and learning.