WHAT IS PRE SCHOOL – POST SCHOOL EDUCATION?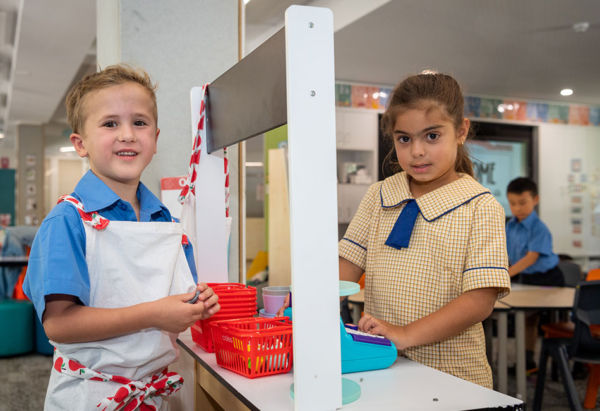 Sydney Catholic Schools provides a pre-post school education that allows students to thrive from before they enter our schools to well after they graduate.
We provide support to all our students and families, not only throughout their time at our schools but through early childhood education, options for tertiary education and partnerships with key institutions to ensure success for students even after their formal education in our system has ended.
SYDNEY CATHOLIC EARLY CHILDCARE CENTRES
Sydney Catholic Schools maintains a close partnership with the Sydney Catholic Early Childhood Services.
Providing before and after school care, as well as long day care, Sydney Catholic Early Childhood Services is a not-for-profit service available for children and families from our schools and local community.
They offer quality education and care programs with qualified and passionate educators, where each child and family is recognised as unique and valued individually for their diversity and difference.
The early learning educators at Sydney Catholic Early Childhood Services provide opportunities for children to develop a strong sense of identity and social competence, where qualities of fairness, humour, empathy and understanding are developed within an exciting, spontaneous, hands-on, stimulating, relaxing and comforting indoor/outdoor environment.
CATHOLIC INTENSIVE ENGLISH CENTRES
Migrant and overseas students, including students from a refugee background, can access our Sydney Catholic Schools' Catholic Intensive English Centres where staff help to ease students into their life in Australia through an accelerated English as an Additional Language or Dialect (EAL/D) experience.
Our Catholic Intensive English Centres aim to assist eligible secondary students with the English language for social and academic purposes.
A liaison is also made available to families who works with school staff to provide practical advice to support newly arrived students.
Sydney Catholic Schools has three Catholic Intensive English Centres, located at:
Holy Spirit Catholic College Lakemba;