Today will be remembered as a milestone moment in Sydney Catholic Schools' sports history, when 38 schools across 256 teams took part in the system's inaugural Thursday afternoon inter-school sports competition.
Across 27 different Sydney venues, a flurry of whistles and buzzers signalled the start of the inter-school sports competition.
For the first time in Sydney Catholic Schools' history every secondary school student was given the opportunity to compete against their peers in an organised conference format that will culminate in a Sydney wide Championship Final every school term.
Getting this weekly competition off the ground has been over 12 months in the making.
"We have built this new Catholic sporting competition so that every student, in every one of our schools, has opportunities to compete at a level which challenges them," said Damien Kerr, Manager Pre to Post Sport at Sydney Catholic Schools.
"Our aim is that this competition will grow into the strongest underage sporting competition in the country" – Damien Kerr
The power of sport
Sport and physical activity play an undeniably significant role in the holistic education and wellbeing of all students. 
By launching this inter-school sports competition, Sydney Catholic Schools aims to reignite and reimagine sport and provide positive opportunities for students of all ages and abilities to increase their social skills, independence, teamwork, problem solving and resilience. 
Olivia Cleary, a Year 9 student from Brigidine College Randwick, looked forward to adding the weekly sporting competition to her school diary.
"This is really exciting," Olivia said.
"I was a bit nervous about playing, because we have never had a competition like this before… but I think Thursday is now my favourite day of the school week" – Olivia Cleary
Alumni opportunities
Former Sydney Catholic Schools students are also relishing the opportunity to become involved in Sydney Catholic Schools' new inter-school sport competition.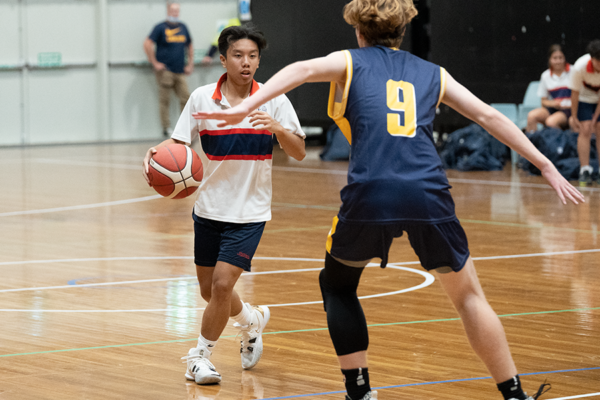 Olivia Mills successfully completed her HSC last year at Aquinas Catholic College Menai.
She will return in 2022 as a General Sports Officer, to help run Sydney Catholic Schools' weekly sporting competitions, gala days and carnivals – and ensure a safe and quality competition for the systems more than 70,000 primary and secondary school students.
"I think this is great for the students," the SCS alumna said.
"When I was at school, we only competed against three other schools. Now students get to compete against schools across Sydney.
"I am a bit jealous, but at least I am still a part of it because I am refereeing each Thursday."
Building legacies
Even current parent and former De La Salle Ashfield old boy Adrian Borchok is excited by the new competition.
"I'm thrilled my son is able to compete, as I did, with the same camaraderie and sportsmanship against traditional Catholic rivals, but also be part of some exciting new sporting match-ups as well," he said.
"They are memories of a lifetime."
Behind the scenes
Perhaps unsurprisingly, having weekly sport featured prominently on the Sydney Catholic Schools calendar has been enthusiastically embraced by both staff and students after COVID-19 put a halt to many events over the past two years.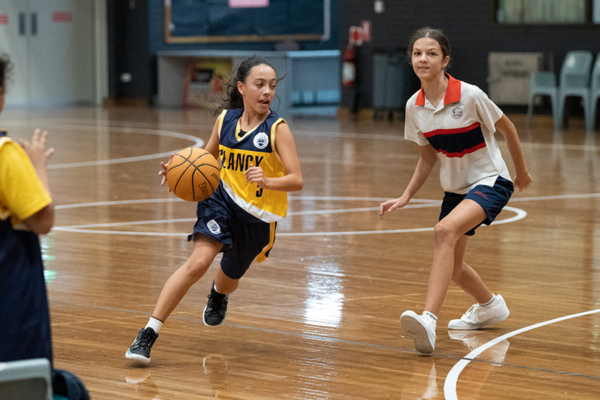 And whilst the behind-the-scenes work can feel like a mammoth task, it is a challenge everyone is up for – none more so than Sean Mullaly, who has worked tirelessly with his team to get to this point.
"The logistics behind this operation is mind blowing," Sean, a Specialist Pre to Post Sport at Sydney Catholic Schools, said.
"To have a safe, quality competition within school time of this scale has required massive support and energy from staff in all our schools and partner sporting organisations.
"We look forward to seeing everyone enjoy the fruits of a Sydney wide Catholic sporting team effort."
By: KATE CORNISH
—
Seeking a job in the sports industry? Sydney Catholic Schools is looking to fill hundreds of General Sports Officer roles. Click on the link below to apply.