Sydney Catholic Schools' second annual Eisteddfod takes centre stage from Friday, 20 May 2022.
During the festival students from 116 schools will compete in more than 53 solo and ensemble events in Instrumental, Drama, Dance and Choir. And, for the first time, selected winners will be invited to perform in an Eisteddfod Showcase.
Sydney Catholic Schools has also announced additional competition dates in 2022, adding two more weeks to the Eisteddfod calendar.
This year the Eisteddfod will run for six weeks until 24 June on Fridays and Saturdays.
"It's a very exciting time to be a young performer in a Sydney Catholic school," Sydney Catholic Schools' Supervisor in the creative and performing arts, Eva Spata, said.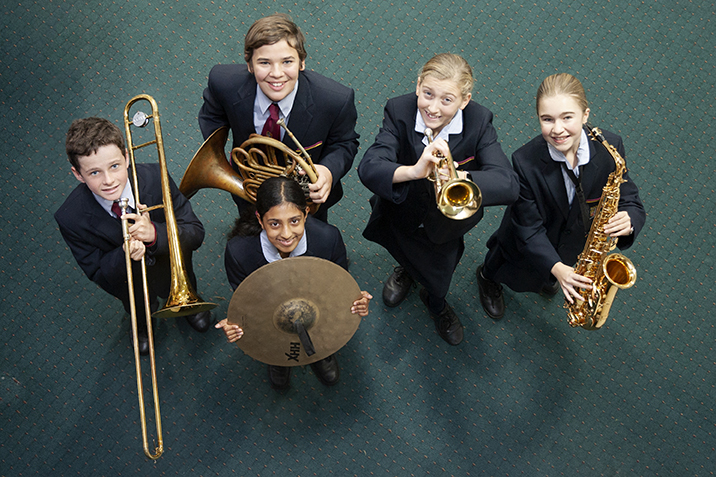 AT A GLANCE
292 – Piano Solos Entries
281 – Dance Entries – Solos & Ensembles
387 – Vocal Entries – Solos & Ensembles
180 – Instrumental Entries – Solos & Ensembles
89 – Drama Entries – Solos & Ensembles
Most performances will be held at Sydney Catholic Schools' dedicated performing arts high school, Southern Cross Catholic College Burwood.
Marist College Eastwood will host Instrumental Ensembles on Friday, 10 June, and Choir Ensembles will be held at Marist College Penshurst on Friday, 17 June.
EISTEDDFOD SCHEDULE

The 2022 Eisteddfod covers the following categories:
Friday, 20 May: Rock and Contemporary Bands
Saturday, 21 May: Instrumental and Piano Solo
Friday, 27 May: Drama Groups
Saturday, 18 May: Drama and Vocal Solos
Friday, 3 June: Dance Groups
Saturday, 4 June: Dance Solos
Friday, 10 June: Concert Bands
Saturday, 11 June: Piano Solos
Friday, 17 June: Choirs
Saturday, 18 June: Vocal Solos/Duos/Trios/Quartets
EISTEDDFOD POINTS
Points will be awarded for each place, certificate and participation, culminating in an overall winner of eisteddfod, who will receive the perpetual trophy at their school after the festival.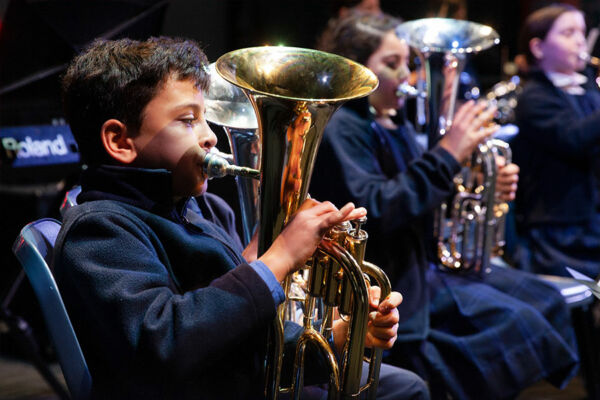 There will also be Primary and Secondary runner-up trophies awarded.
"Students will receive feedback from industry professionals, and this will help them refine their skills for future performances," Ms Spata said.
EISTEDDFOD SHOWCASE – INVITATIONAL
Selected winners from some of the events will be invited to perform in the Eisteddfod Showcase, consisting of three performances on Thursday, 23 June, and Friday, 24 June.
The Eisteddfod Showcase will include a variety of ensemble performances, and may include a selection of soloists.
"Every opportunity to perform develops students' confidence and self-belief" – Eva Spata
BE PART OF THE AUDIENCE
Ms Spata encouraged audience members to come along and support their classmates and loved ones during their Eisteddfod performances.
"Friends and family are very welcome to attend all the solo, duo, trio and quartet events on the Saturdays, however due to space limitations audience members will not be able to attend the Friday events unfortunately," she said.
Parents are also welcome to attend the invitational showcases.
"You can also show your support by liking and commenting on Eisteddfod coverage on the SCS Facebook, Twitter and Instagram pages, and please share your own photos and videos on social media – using the hashtag #GrowWithArts and tagging @sydcatholicschools – and help shine a spotlight on our rising stars," Ms Spata added.