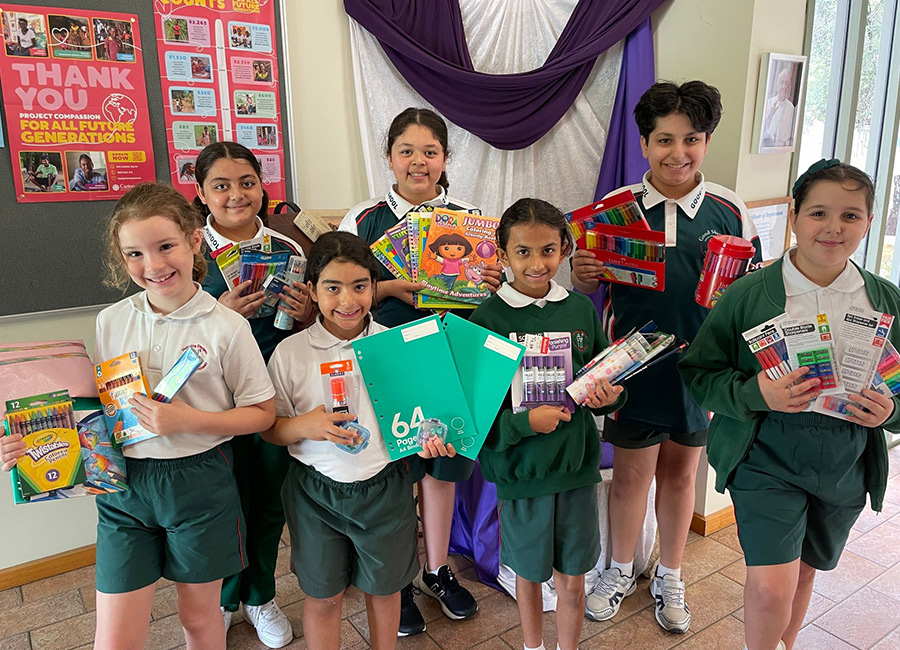 Sydney Catholic schools have collected heart-warming messages of support – and a staggering 250 boxes of stationery – to help students in Tonga who were left without basic necessities following a series of debilitating natural disasters.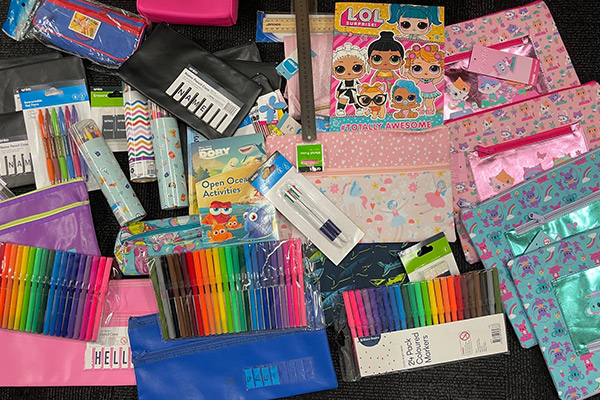 "The response from our schools was quite overwhelming," Glen Thompson, Specialist: Archdiocesan Liaison at Sydney Catholic Schools, said.
"Schools even went to their parish communities to ask for donations and support, which was generously given by the parishes."
Mr Thompson said the boxes will be shipped to Tonga in coming weeks as part of the Sydney Archdiocesan Tongan Catholic Chaplaincy Appeal.   
"The messages of hope and encouragement from our students were inspiring" – Glen Thompson 
"I can confidently say the donations will put a few smiles on the faces of young people in Tonga," Mr Thompson added.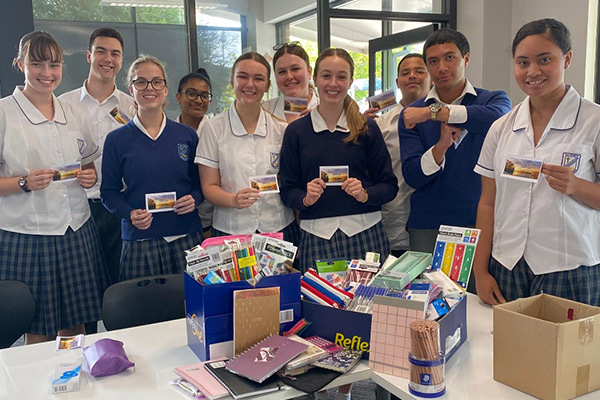 Sending thoughts and prayers
Sydney Catholic Schools' Director of Mission and Identity, Anthony Cleary, said he was "so pleased that Sydney Catholic Schools has been able to reach out to the people of Tonga during this time of great suffering."
"Having visited Tonga twice in the past, and having taught many Tongan youth over many years, I have a love of this country and its people," Mr Cleary said.
"It may take years before they are able to rebuild their lives. Homes, schools and workplaces have been destroyed.
"I hope that the gifts of our school children will make a difference, not just in showing that we care, but in providing practical materials for young people to use in their learning" – Anthony Cleary
"My thoughts and prayers are with them, now and in the difficult times ahead," Mr Cleary added.
'We filled a whole room with boxes' 
Isabella Fichera from Sydney Catholic Schools' Archdiocesan Liaison Team said that the project was a major one to coordinate, taking over two weeks to collect and package all the boxes of donations. 
"We filled up a whole room with boxes filled to the top with stationery," she said. 
"This was a one-off project but I would love to see more projects like this for other countries and communities when it is needed."