Sydney Catholic Schools' Director of Mission and Identity, Anthony Cleary, discusses the unique wellbeing 'lift' that spirituality can bring in times of challenge, such as during the COVID-19 pandemic.
Farming may not be the first thing that comes to your mind when you hear the words 'spirituality' or 'COVID-19'. But it is a good analogy to invoke during this pandemic.
"Every so often farmers don't plant crops for a year: They let the soil go fallow and allow it to regenerate," Sydney Catholic Schools' Director of Mission & Identity, Anthony Cleary, explained.
"It's a bit like this [lockdown] is a fallow time, a quiet time.
"It's almost like we've got the opportunity now to rest and regenerate, to reflect on the lives that we are living – and to take and to use the quiet time purposefully."
"A person's faith and spiritual growth is central to their wellbeing" – Anthony Cleary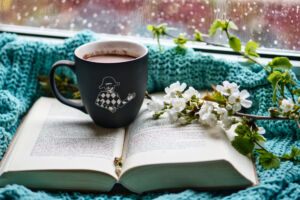 This might mean reading books forgotten on the shelf. Or doing random acts of kindness, like calling someone in social or home isolation during COVID.
And if lockdown has given families more opportunities to spend time together, faith has also helped them find and maintain a sense of wellbeing.
AT HOME WITH SPIRITUALITY
Dr Cleary said a person's faith and spiritual growth is central to their wellbeing.
"Belief really does assist us, especially at times where we have suffering or difficulties in our life," he said.
"That sense of there being a God, or a spiritual sense that we turn to in prayer that gives us comfort in times of distress, I think is very crucial" – Anthony Cleary
"Believing gives us in many instances a sense of belonging," Dr Cleary said. 
"It often shapes and influences the values you hold in life, the way you see and treat other people, and your commitment to charity as well. All of those things are good for wellbeing.
"Sometimes we concentrate on the needs of others, rather than complain about the problems we ourselves have."
FINDING FAITH IN LOCKDOWN
Sydney Catholic Schools' Family Educators are also helping families stay connected to their school, parish and neighbourhood. 
Their 'Be a light in lockdown' initiative promotes activities families can do at home to boost their wellbeing and connect with others. 
Examples include sharing recipes and writing letters to parishioners and friends, or offering assistance to neighbours who live alone.
Sydney Catholic Schools' Revive@5 sessions are another avenue for prayer and reflection. Held each Wednesday at 5pm, they are an opportunity for staff and parents to come together virtually for spiritual and social connection.
SPIRITUAL WELLBEING AT SCHOOL
At Holy Spirit Catholic College Lakemba, students attend 'Rosary at recess' by video call.
Wellbeing – formerly on the school timetable as 'homeroom' – is a daily video-call to catch up for students in senior years.
Ordinarily, Parish priests play a significant part of that mass every Friday in the chapel, and wellbeing classes write prayers for the faithful.
It is an arrangement that gives faith equal footing with the academic and pastoral aspects of school life to foster wellbeing.
"Trying to keep students connected to the community while they are physically separated from the community is a really big priority for us right now," said the school's religious education coordinator, Petah Foran.
"If you go to the PDHPE curriculum, one of the five or six components of health is spiritual health."
"This community in particular is a strong faith community and they seek that at school too" – Petah Foran
"If that side of people's needs is being met, then that helps with overall wellbeing," Ms Foran said. 
"Prayer is a very important part of that."
By: JADE RAMIREZ