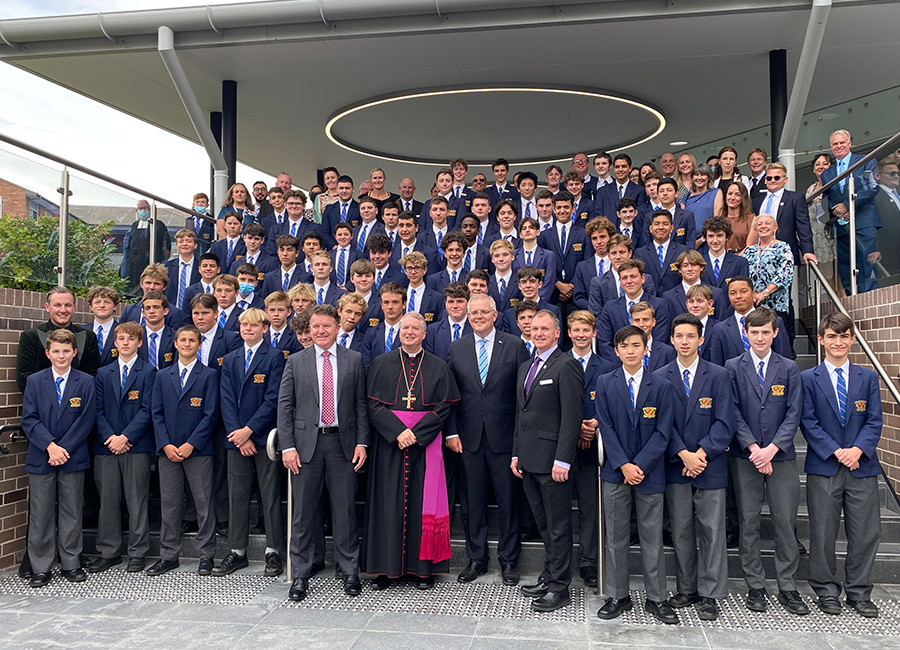 Prime Minister Scott Morrison visited De La Salle Catholic College Caringbah today for the official blessing of the school's multi-purpose hall.
The PM – who represents the federal seat of Cook, wherein the school is located – also recorded a good luck message for the college's HSC students earlier this month.
The 1000 person capacity hall is part of a $9 million project to expand the De La Salle community' s available learning spaces.
Other features of the build, which began in 2019, include internal and external sports facilities, additional music rooms and an amphitheatre for outdoor learning.
Archbishop of Sydney Anthony Fisher OP led the blessing of the new hall which has been named 'Wiyanga Ngabamara', meaning 'Mary mother of God' in Aboriginal language.
The translation was advised by Dharawal person and Chair Of the Gujaga Foundation, Raymond Ingrey, and senior Gweagal and Dharawal elder Dr Shayne Williams.
Mr Morrison, Archbishop Fisher, Sydney Catholic Schools' Executive Director Tony Farley and Principal Peter Buxton together unveiled a plaque during the day's event.
The PM then addressed the star-struck students, speaking of the opportunities De La Salle gives students to not only excel in their studies but grow their faith.
"It is really exciting that our Prime Minister has taken time to come to our school," Year 8 student Harrison said afterwards.
He said having Prime Minister Scott Morrison and the Archbishop at his school made him feel particularly proud of the school's new facilities.
"It is a very special occasion," Harrison said.