Nearly 1,000 students from 123 schools have been making a splash at this year's Sydney Catholic Schools Swimming Championships at Sydney Olympic Park Aquatic Centre in Homebush on Tuesday. 
In what is a Sydney Catholic Schools (SCS) first, students from both primary and secondary schools are competing on the same day, with students from Year 3 to Year 12 taking to the pool. 
The morning saw 390 students from 85 schools compete across 140 races, while the afternoon and evening session will see 548 students from 38 high schools competing across 100 races.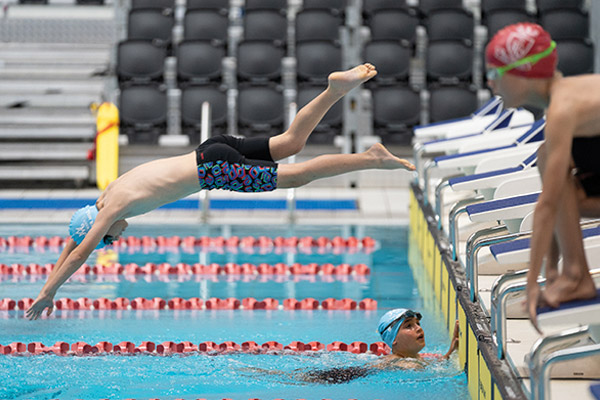 The Championships will also feature an unprecedented number of multi-class athletes, with 18 students swimming in both primary and secondary events. 
Swimmers are competing for a chance to qualify for the Catholic Schools NSW Championships. 
Sean Mullaly, Specialist: Pre to Post Sport at SCS, said it was one of the most exciting days on the school sporting calendar. 
"Having our primary and secondary students compete on the same day is something we've been looking forward to for quite a while now," Mr Mullaly said. 
"To have it all come together, in a fantastic venue like Sydney Olympic Park Aquatic Centre, is really special. 
"You can certainly see the excitement among the students and there's been a real buzz around the arena so far," Mr Mullaly added. 
Sport at Sydney Catholic Schools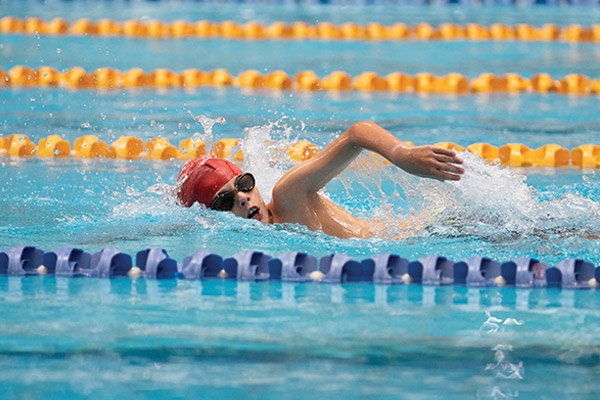 "Sydney Catholic Schools is proud to provide our students with the opportunity to develop fundamental skills in a variety of sports and also the chance to trial and represent at a state and national level," Sydney Catholic Schools' Executive Director, Tony Farley, said. 
"This includes instilling core values of discipline, teamwork, respect, integrity and fair play in our young sporting stars.
"At Sydney Catholic Schools, we believe sport is for everybody, from non competitive participation through to our elite athletes.
"Besides being fun, sport can help kids perform better in school, relax more and worry less. 
"Sport also teaches students valuable life lessons in working with others and how to be gracious in victory and in defeat," added Mr Farley.
SCS offers students a pathway to higher representative sport, starting with school trials, moving through to zone, conference, and inter-Diocesan levels and, finally, progressing to state and national competitions.