Preparations are well underway as Champagnat Catholic College readies itself to transition from a high school for boys to the first co-educational Catholic secondary college in Sydney's eastern suburbs.
Enrolments for boys and girls are now being accepted for 2023 and every intake year after that will be co-ed, said Principal Craig Mooney, an experienced Principal who previously led the co-educational De La Salle Catholic College Cronulla and has held leadership positions in four other large co-educational colleges.
"We're excited to be bringing more choice to parents in the area who want to experience a quality Catholic education for their child," Mr Mooney said.
College move to co-education
"The move to co-education provides us with a unique opportunity to reinforce our safe and supportive environment where girls and boys can grow and develop, interact and work collaboratively," Mr Mooney said.
Ongoing professional development is slated to take place to support teaching in this new co-ed learning environment, although many of the staff at the college already have extensive experience in teaching boys and girls.
Specialised pastoral programs will help prepare the current cohort of students for the exciting changes that will be happening at the college in the coming years, and consultation has already commenced with key stakeholders around the college's new uniform.
In Term 2, the 2023 cohort will be invited to give their input into the new design and the college is currently reviewing its patrons to ensure all of Champagnat's students have strong role models to look up to and inspire them.
That's just the beginning.
Expansion of Champagnat Catholic College
Champagnat will also benefit from a complete new rebuild and expansion on its Pagewood site, with innovative design features to support the latest in teaching practices.
Over the past three years, staff have been engaged in professional development centred on contemporary, research-based teaching practices that support student learning.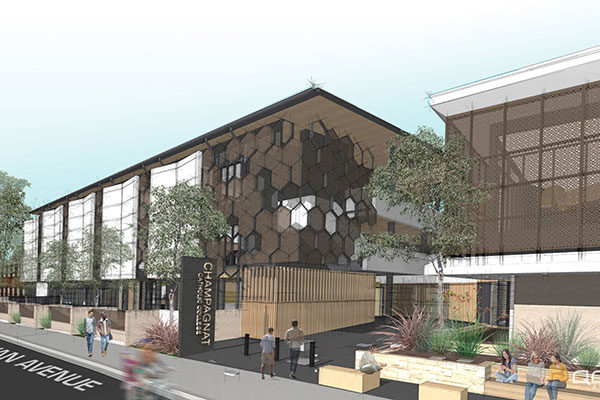 "The new build will include innovative breakout spaces which will facilitate that learning and enable us to explore and develop it further, Mr Mooney said.
"There are also many exciting new features, like a unique winding deck for indoor/outdoor learning and a state-of-the-art multipurpose performance space."
The build will be completed in stages with the first stage under construction already.
More subject choices
The move to co-ed, combined with the new build and expansion, will also allow the college to offer a greater diversity in subject choices, with a focus on preparing students for the careers of the future.
"At Champagnat we recognise that every student is unique, and we challenge and support every child to fulfill their potential and be their best self," said Mr Mooney.
"This means diversity of subject choice, high teaching standards, and a culture which strives for excellence in everything we do."
Here, every student is provided with their own personalised learning pathway and they can benefit from our partnerships with universities, industry, social outreach organisations and the wider faith community.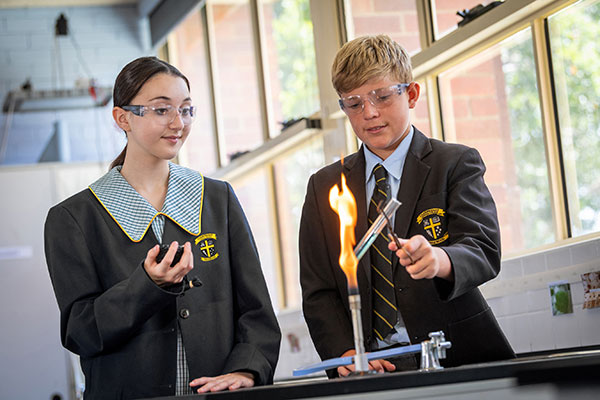 The Marist college enables students to explore their faith, and is caring and conscious of each child's wellbeing.
"We want every student to graduate from Champagnat as a well-rounded, faith-filled and community-minded person," said Mr Mooney.
Champagnat Catholic College is currently accepting enrolments for girls and boys for Year 7, 2023.
To book a school tour, contact the college on (02) 9349 7333.
The tour will include:
meeting the principal
touring the new facilities
example classroom spaces
Enrolment packs will be made available to prospective parents on the day or you can Request an Enrolment Form.