In front of a crowd of over 1,000 students and fans, Patrician Brothers Fairfield defeated Holy Cross College 20-18 at Holy Cross campus in Round 2 of the NRL Schoolboy Cup.
Fans were revved up for the clash as Holy Cross celebrated their 40th anniversary of lifting the Schoolboy Cup off, you guessed it, Patrician Brothers Fairfield.
"Those last minutes, we knew we could do it" – Pats' captain, Joshua Alhazim
The Sydney Catholic Schools' derby was decided in the dying embers of the match with a gritty try to Pats' captain Joshua Alhazim, reaping some revenge for their 'Old Boys' from 1981.
It was the away side that came out strongest, with Sam Samani exposing Holy Cross' right wing, going over for two tries in quick succession.
Holy Cross hit back through debutant Cooper Wheelhouse who forced his way over the line after a powerful run by Will Carrol.
Again though, Pats' would expose the right wing. This time Corey Akers dummied a pass before diving over the line and, with Taj'h Colquhuon converting, they were 14-6 up.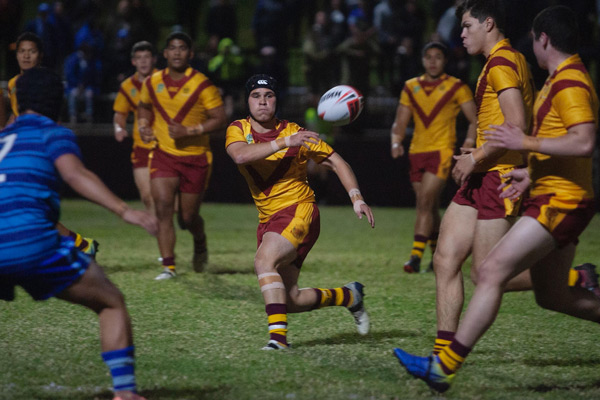 The home team managed to score and convert another try as Ati Teaupa crossed over to have Holy Cross only two down at the break.
It seemed that try gave Holy Cross confidence with captain Jaxson Rahme next to score and put the home team in front for the first time in the match with a converted try, 18-14.
But the drama was just getting started as both teams saw their no.7s sin-binned for the final 10 minutes of the game.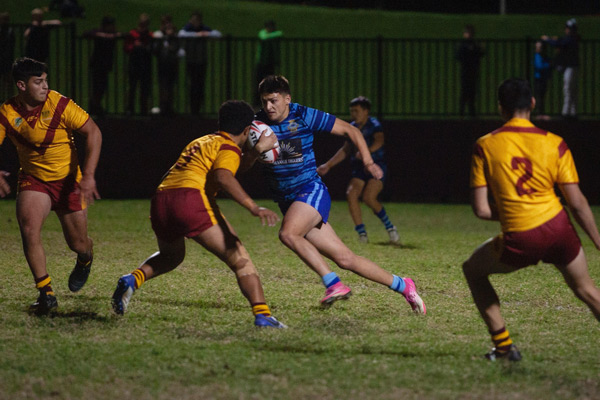 Pats' captain Alhazim was the hero, crashing over the line to make it 18-18 before a cool headed Colquhuon converted for the win, 20-18.
"Those last minutes, we knew we could do it," Alhazim said.
"It was a grind, we kept talking and we worked for each other. That's what got us the win.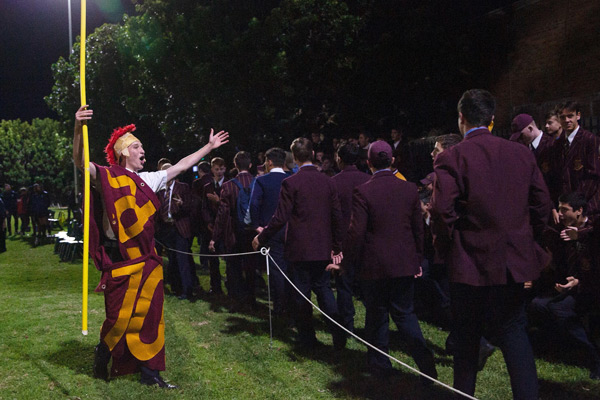 "We've been sending a message since Round 1: We're coming. We're coming for that Cup" – Joshua Alhazim
The atmosphere at Holy Cross campus was electric with Holy Cross' gladiator mascot rallying the maroons fans, while the blue and blue were buoyed by the beating of drums from their fans.
Holy Cross principal Phillip Stewart was impressed with the crowd numbers, adding it was to be expected when two schools with rugby league history clashed.
"I was fully expecting a crowd this big," Mr Stewart said.
"We have two iconic schools here and the Patrician network is very strong. We also have wonderful community support."
BY: NIKOLA POZDER