Catholic Schools Week is a time to celebrate the skills and qualities our dedicated staff bring to their school communities to ensure students grow and thrive in their learning and in life.
While administration comes with the territory for new principals in 2020, at Sydney Catholic Schools they are supported to focus on the education they deliver best.
At an induction day for the organisation's new principals, Assistant Director of Teaching and Learning at Sydney Catholic Schools, Iris Nastasi, said principals should be recognised and celebrated for the capacity they have to make a difference to the lives of others, including teachers and students.
"We spoke about leading from the head and the heart," she said. "It's about a big picture and vision, being confident and courageous.
"These are people who are putting their hand up to lead vibrant Catholic communities at a time of great change."
It's about a big picture and vision, being confident and courageous.
Stephen Gough, who looks after leadership development at Sydney Catholic Schools, said while principals were faced with various compliance and administrative tasks, there was a genuine push to move away from the transactional to the transformative.
"There is no other job where you get that same connection with the community," he said.  "The legislative and compliance matters can be challenges, however our principals know that they are well supported, so the core business of the principal is about quality Catholic education."
Sydney Catholic Schools' newest principals reflect on the possibilities inherent in a year of leading change, and how they ensure excellence in teaching and learning and vibrant communities anchored by a shared Catholic faith.
Primary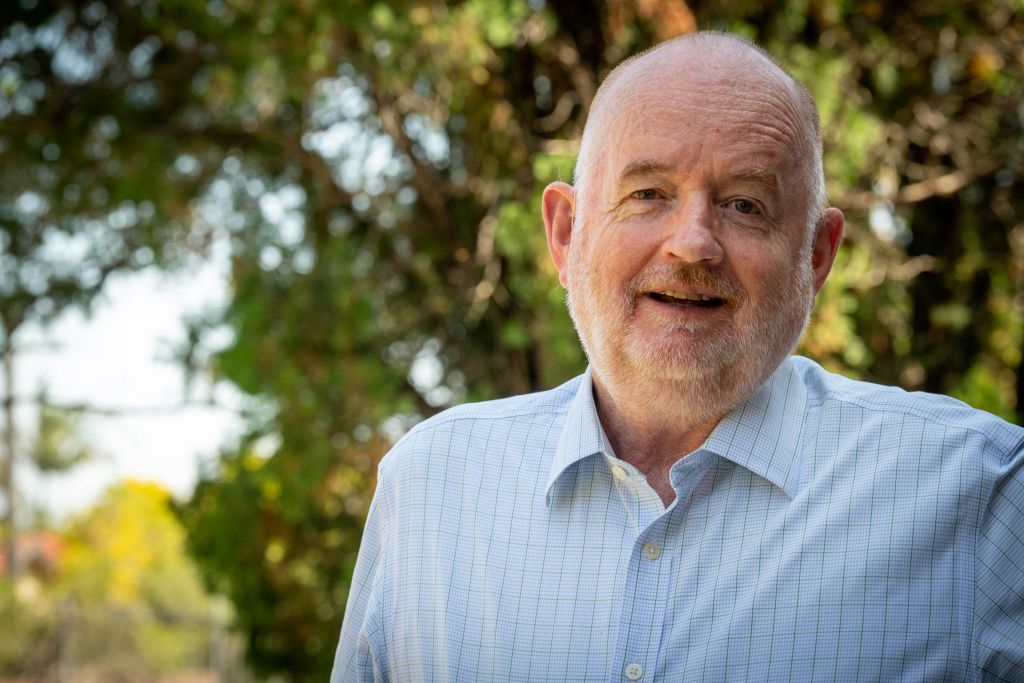 Geoff Carey, St Michael's Catholic Primary School Daceyville
After spending the past three years as Head of Innovation at Sydney Catholic Schools, Geoff Carey is ready to open doors for the students at St Michael's Catholic Primary School Daceyville to new learning adventures.
St Michael's students will have a slew of new facilities and more opportunities in science and technology this year. The school's strong history in performing arts will continue alongside the Japanese online program, with the potential for students to choose Mandarin and Spanish language options soon thanks to video conferencing.
You must be visible as a leader.
"We do the core [curriculum] but if a student has a particular aptitude and wants to follow an interest, whether in music, science or art, I think it is our role help to develop that as well," Mr Carey said.
"If you focus on a student's particular strengths and skills then those can spread to other areas. You must be visible as a leader. I have my own mantra of visiting every classroom every day."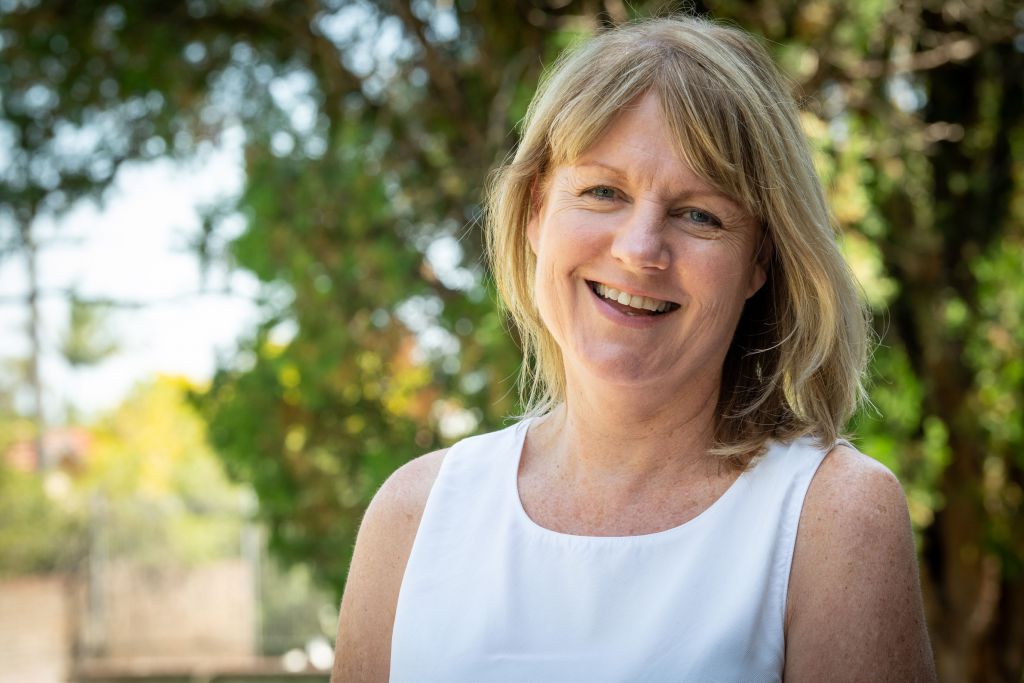 Margaret Holles, Our Lady of Mount Carmel Catholic Primary School Waterloo
After eight years as the Assistant Principal of the "richly diverse" St Vincent's Catholic Primary School Ashfield, Margaret Holles looks forward to learning the hopes, challenges and aspirations of the Our Lady of Mt Carmel Waterloo community.
To step into the journey of a school with a history of over 160 years … is extremely humbling.
"I am passionate about providing educational opportunities that promote equity and excellence," she said. "To step into the journey of a school with a history of over 160 years, and one with such a strong Aboriginal and Torres Strait Islander cultural identity, is extremely humbling and very exciting."
Ms Holles said parish priest Fr Paul Smithers' support provided an opportunity for students to develop their personal faith, while the school's dedicated staff provided a strong base to continue to offer excellence in teaching and learning.
"Children have one go at education," she said. "We must interrogate and use data wisely along with evidence-based practices in order to make a difference for every single child."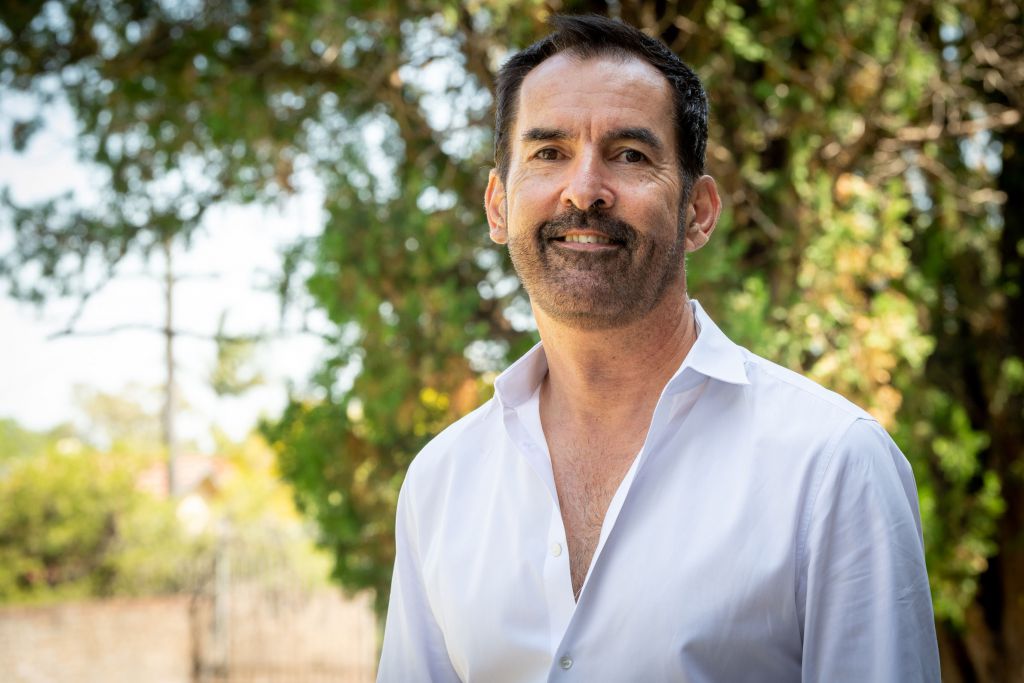 Scott Jeanneret, St Joseph's Catholic Primary School Belmore
A year as Assistant Principal at St Joseph's Catholic Primary School Belmore has left Scott Jeanneret primed to help build the capacity of staff and students from day one.
He said he is most excited about continuing to realise the school's vision and exploring new ways to build community.
The school's kindness campaign, which rewards good deeds and has seen students donate classroom furniture to support disadvantaged school communities in Fiji, will also ramp up this year.
Kindness can be quite a flowery concept, but it is  really about the way we relate to each other.
"Our vision is of kids who are happy to be at school and are learners who achieve really well, and to be a place of kindness, where students are engaged and care about each other," Mr Jeanneret said.
"I think we also need to explore new ways of building community. There are people who want to be part of the community – Roman, Maronite and Orthodox Catholics – so we need to find ways of bringing them all together to celebrate as a Christian group, but also celebrate our differences."
Apart from the community building, staff development and administrative aspects of the role, Mr Jeanneret said contemporary principals are also often defined as 'lead learners'.
"Whatever changes there are to the curriculum, we have to be in the classroom practicing them," Mr Jeanneret said. "Once you have done that, you are better able to support your staff in what they need."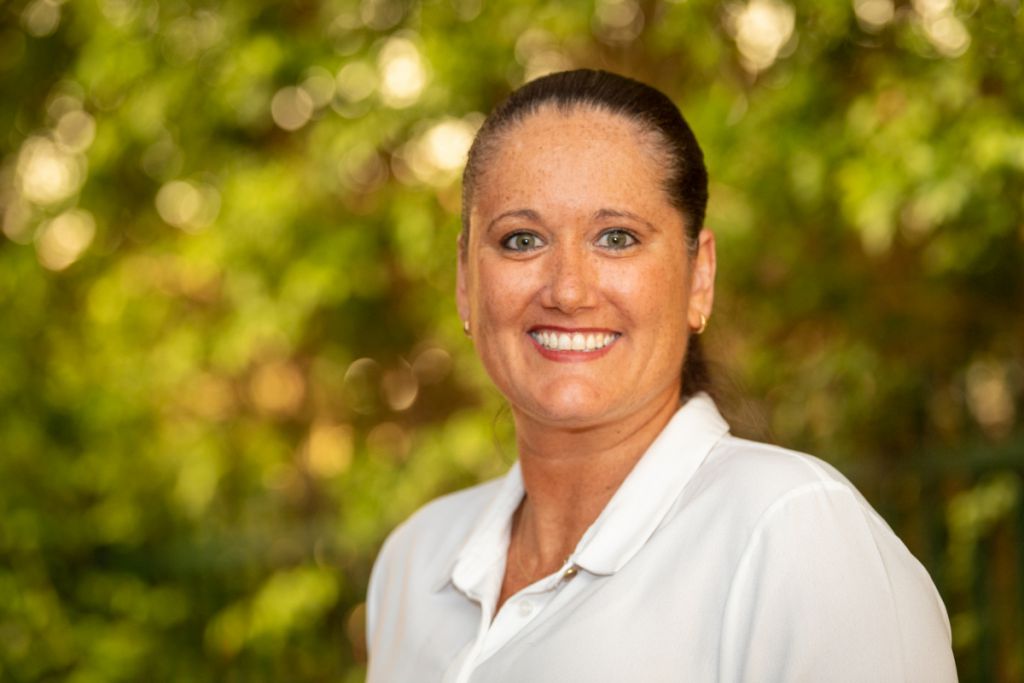 Nicole Jones, McAuley Catholic Primary School Rose Bay
Nicole Jones has become a leader at McAuley Catholic Primary School Rose Bay for the second time in her life, close to 30 years after graduating from its Year 6 class as school captain.
It is an exciting time in education.
"It's like coming full circle," she said. "Things have been beautifully renovated but you can still see that the structure and the bones are the same. That welcoming feeling has never left and I think that is going to be exciting for me to bring to the school that history but a freshness as well."
Ms Jones said technology had changed education dramatically, and had a positive role to play in making learning real and relevant for students.
"It is an exciting time in education for both the students and the teachers, where we can be in touch with classrooms across the world. I feel privileged to be part of it."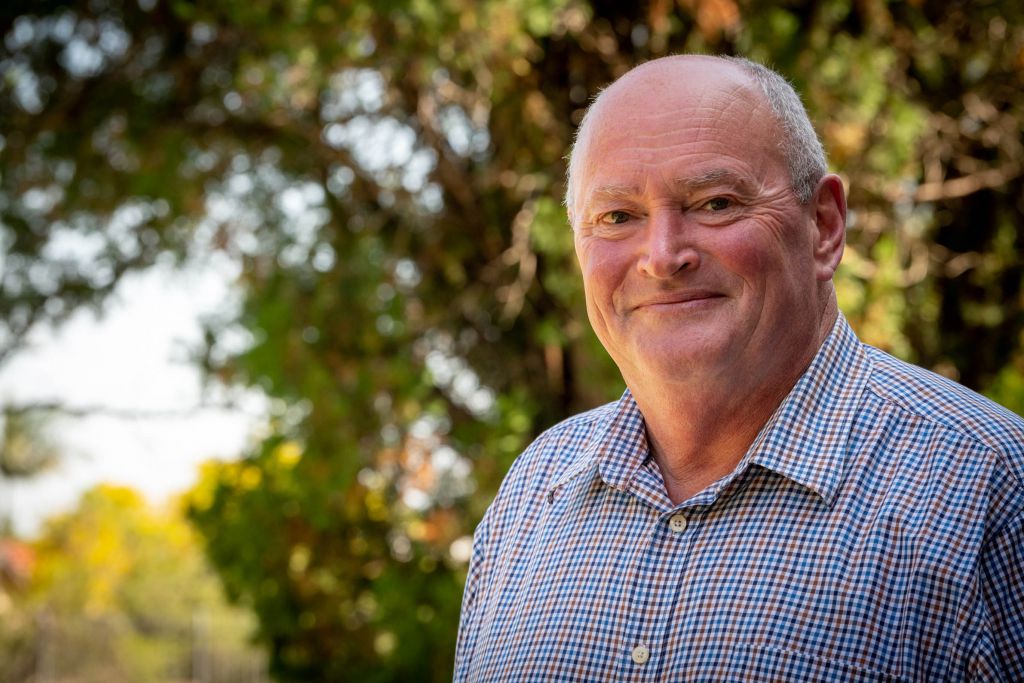 Tony Patton, Southern Cross Catholic Vocational College Burwood
Taking the reins of a multi-award winning vocational college is not a daunting prospect for Tony Patton.
After establishing Australia's first health-focused trade training centre at Victoria's Sacred Heart College Yarrawonga, he is ready to take Southern Cross Catholic Vocational College (SCCVC) to the next level.
This is about real skills, real careers, and real futures.
"Even within the Gonski Review vocational education is often looked at as what you do if you're not successful at school academically, however over 40 per cent of our students are applied learners," he said.
"We are a college for applied learners, and they graduate not only with real skills for real careers, but with certificates that are of a higher-standard qualification than if they only sat the HSC."
As the Australian Government amps up a focus on improving tertiary vocational education options to address skills shortages, SCCVC will embrace more opportunities to cement learning and career pathways for students.
Areas of development include providing high-level technology courses that can lead directly into university degrees and careers in cyber security and advanced manufacturing, and a stronger acknowledgement of workplace learning.
"Our students complete the HSC and also complete an Australian Qualification Framework Certificate, normally a Certificate III," Mr Patton said. "What we are looking to do is expand those important pathways. This is about real skills, real careers, and real futures."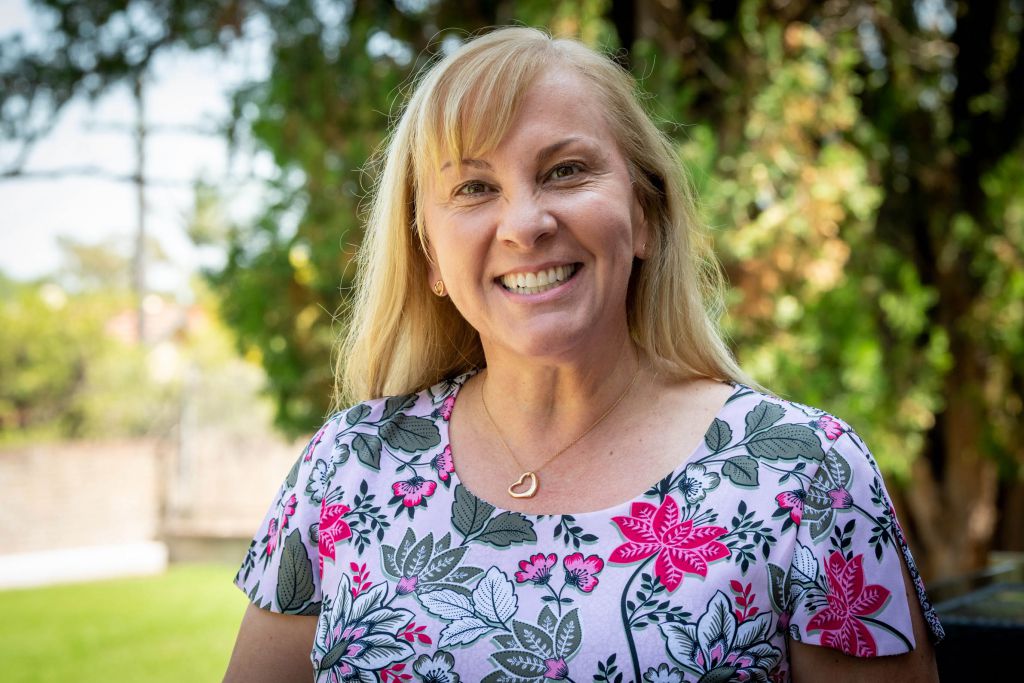 Carmelina Eussen, Casimir Catholic College Marrickville
Carmellina Eussen spent her first five years as a newly fledged English and Drama teacher at Casimir Catholic College Marrickville. Fast forward 25 years and she is the new principal of the College, which owes its community focus to three charisms – the Good Samaritan, LaSallian, and Passionist.
It's about building those skills … so they have that grounding to be good people and good citizens.
"There's a part of me that is very excited to go back to Marrickville because it is where I started my education and teaching career," Ms Eussen said.
"When I walk around there are bits and pieces of the old school still there because they are heritage, but they've grown the story. In Sydney's inner west there is lots of choice, so we need to make sure we are offering holistic education that is accommodating of the needs of students in the community.
"I believe we don't just enrol students, we enrol families, so to make sure there is a genuine partnership, not just in words but in actions, is one of the more important things.
"It's about a continuum of learning and building those skills – in numeracy, literacy, socially, emotionally, in resilience and in faith – so they have that grounding to be good people and good citizens."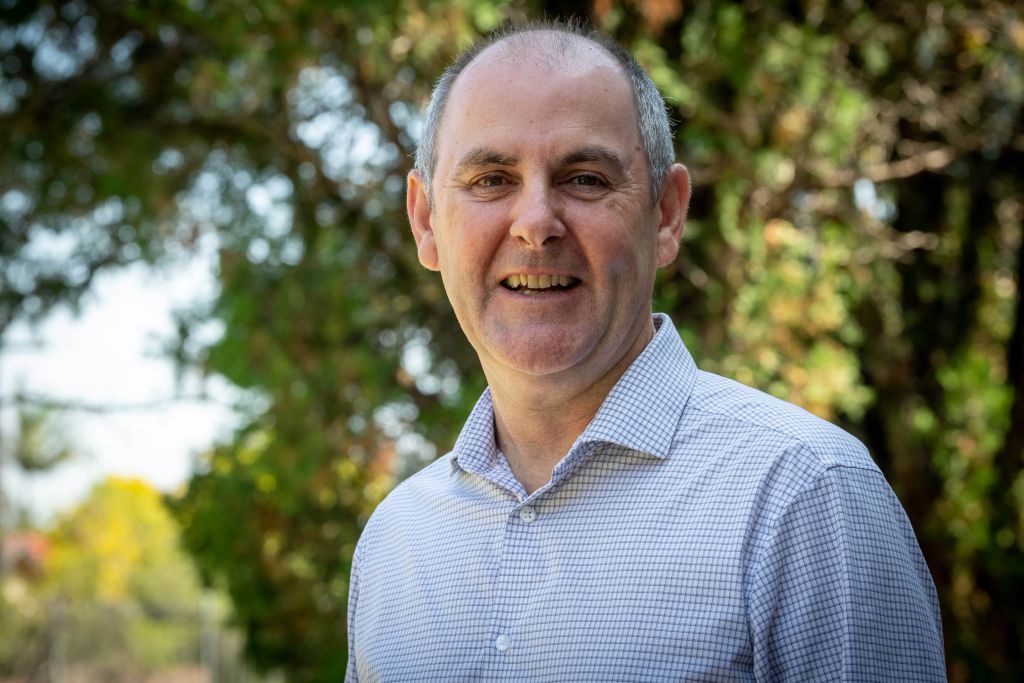 Stephen Mahoney, De La Salle Catholic College Cronulla
After 30 years in education, Stephen Mahoney is humbled to take the reins at De La Salle Catholic Senior College Cronulla, which presents Year 11 and 12 students with the opportunity to develop to their full potential.
It is critical we provide our students in Years 11 and 12 with the skills, knowledge and passion for learning that will set them up for a productive, meaningful and engaged life.
"De La Salle is a school that has always been committed to educating and developing the whole person, and developing each student's unique gifts and talents in the tradition of St John Baptist De La Salle," he said.
"In many ways it is very similar to a post-school, higher education learning environment. In my mind, the key challenge principals face in their role is to ensure we deliver a transformed, relevant curriculum that readies students for the 21st century workplace and life.
"The highlight for me as an educator is seeing when this comes to fruition."
Catholic Schools Week is on 2 – 8 March, with open days planned across Sydney Catholic Schools' 150 primary and secondary schools. Find your nearest here.