Sydney Catholic Schools (SCS) came together as a community this week to recognise National Reconciliation Week and to introduce the Catholic Archdiocese of Sydney's new Reflect Reconciliation Action Plan (RAP).  
The theme for National Reconciliation Week 2023, Be a Voice for Generations, encourages all Australians to be a voice for reconciliation in tangible ways in our everyday lives—where we live, work and socialise.
On Wednesday, SCS gathered in World Square to reflect on how to proactively bring about meaningful change in society, and together help create a more just and equitable Australia. 
The gathering was led by Jane Bridges, SCS Supervisor: Student Wellbeing Aboriginal & Torres Strait Islander, and featured performances by SCS Indigenous artist-in-residence, Hamani Tanginoa.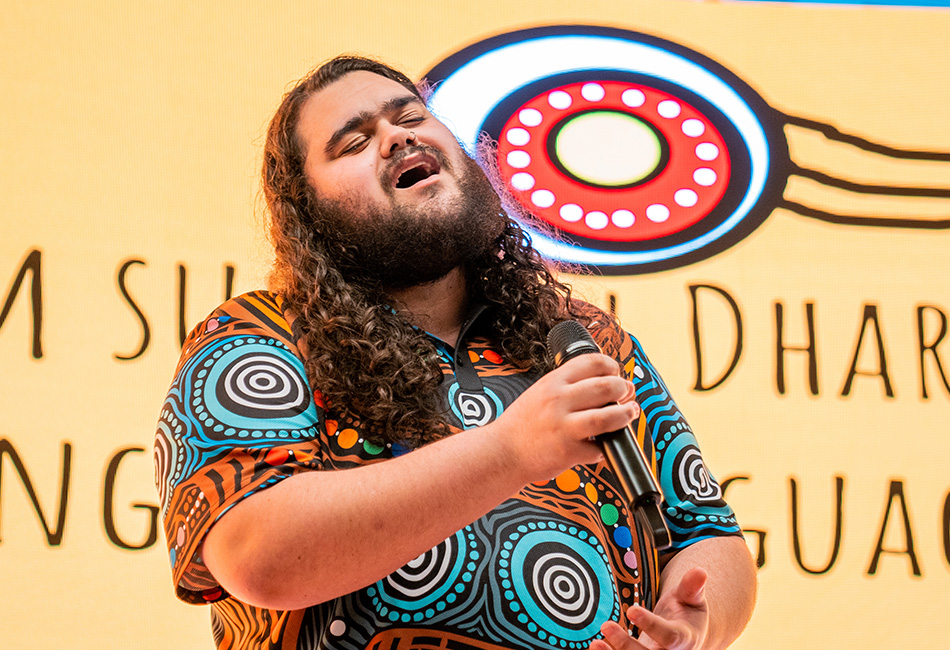 The day was also an opportunity to speak about the Catholic Archdiocese of Sydney's new Reflect RAP.
As a key organisation within the Archdiocese, Sydney Catholic Schools is committed to positively and innovatively delivering the RAP
The Reflect RAP will help guide our parishes, schools and importantly our students to contribute to reconciliation, and promote ways in which we acknowledge and celebrate Aboriginal and Torres Strait Islander peoples' cultures and relationships to Country.
Based around the core pillars of relationships, respect and opportunities, RAPs have the capacity to contribute to tangible and substantive benefits for Aboriginal and Torres Strait Islander peoples, increasing economic equity and supporting First Nations self-determination.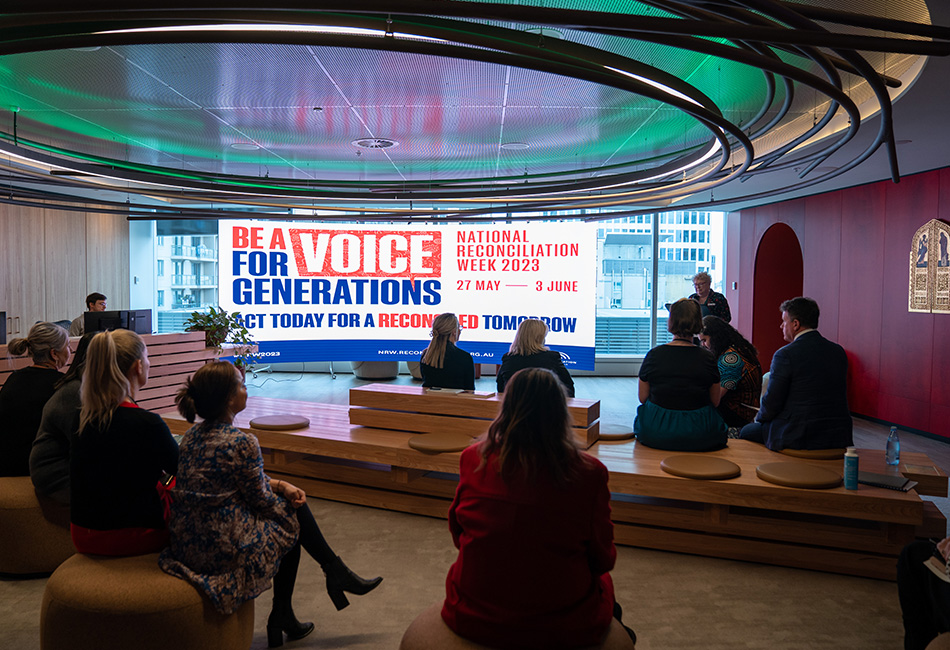 To celebrate the RAP, Indigenous artists Evis Heath and Richard Campbell collaborated on the creation of a one-off, original piece.
Coming Together, To Gather as One incorporates both Australia's Ancient Land and the Christian story, and depicts forging a path towards Reconciliation.
The artwork incorporates thousands of organic and non-linear dots that represent the 593,000 Catholics, 1200 religious, 516 priests, nine deaneries, 137 parishes, and 147 systemic schools within the Archdiocese of Sydney.