Two Sydney Catholic Schools in the Sutherland Shire are increasing the number of teachers with specialised knowledge and expertise to ensure students are well equipped for HSC success. 
As Our Lady of Mercy Catholic College Burraneer (Girls) and De La Salle Catholic College Caringbah (Boys) expand to include Year 11 in 2024, exciting new opportunities and career pathways are being introduced.
Joining the school in 2024 will be HSC markers and supervisors, exam authors and contributors, and experienced HSC teachers. 
These new teachers bring with them a wealth of HSC knowledge and proven track records of fostering student success in the senior years.
Providing this high level of bespoke support, teachers will act as mentors and drive an academic focus supported by extensive levels of coaching and mentoring.
An HSC Enrichment Program will further drive personalised attention. The program encompasses three integrated modes of student support including individual academic mentoring, wellbeing catch ups and dedicated social opportunities.
This places both colleges in an outstanding position to provide the best support to HSC students, making the final two years of secondary school personally rewarding and an enriching experience. 
Sydney Catholic Schools' Director of System Performance, Kevin Carragher, is confident that students will be provided the support they need to maximise their potential during the pivotal HSC years.
"We are providing students with the opportunity to excel academically and cultivate essential life skills as they journey into adulthood.
"Students will feel empowered to achieve their individual goals regardless of their academic ambitions and be assisted every step of the way as they work towards making their dreams a reality," Mr Kevin Carragher said.
Leonie Pearce, Principal at Our Lady of Mercy Catholic College, is similarly excited by the potential of seeing her students grow into accomplished young adults under the guidance of expert educators. 
"Our teachers genuinely bring a depth and breadth of experience. They are working together within their faculties to bring this expertise to the classroom, drawing on the vast knowledge of their colleagues, and years of planning and preparation," Ms Pearce said.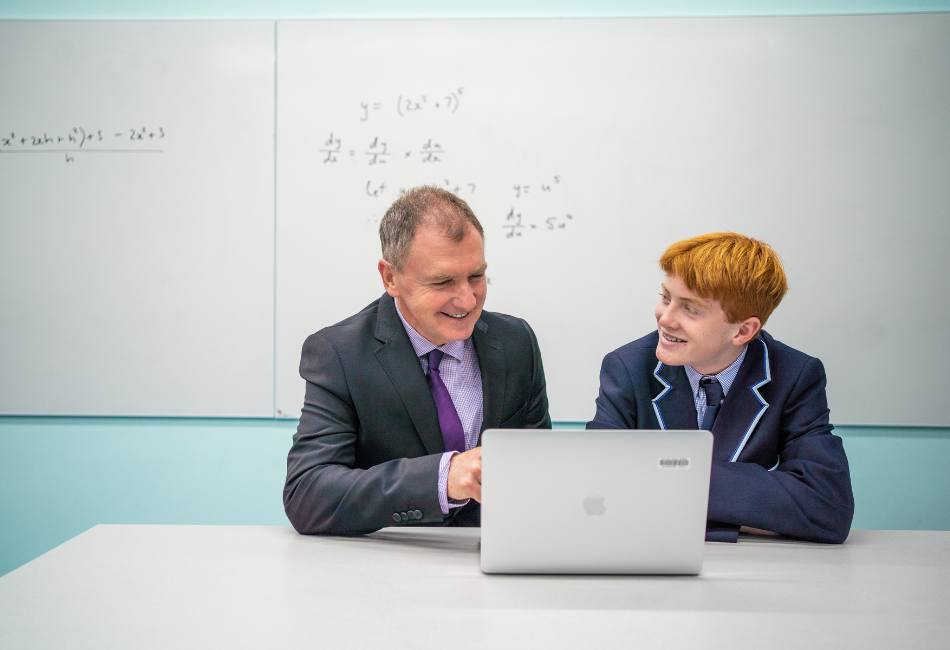 Peter Buxton, Principal at De La Salle Catholic College, said his team is extremely confident that the right people are in place to lead the future generation of men at his school.
"Experience in senior education is critical for our teachers and whilst delivering Band 6s is impressive, and something many of our teachers have extensive success delivering, we're more focused on growth which is essential to learning here," Mr Peter Buxton said.
Susan Kamp, Instructional Leader of English at Our Lady of Mercy Catholic College has extensive HSC experience and was previously Head of English at Georges River Grammar School for 12 years. During this time, she taught all senior English subjects including Advanced and both extension courses. Susan is looking forward to taking her girls on an adventure of learning and development.
"The most rewarding thing for me is being able to take students on a journey through literature from Year 7 to Year 12. Seeing students discover and appreciate things they had not thought about before is an enriching experience," Mrs Kamp said. 
Stuart Lemos, Instructional Leader: Mathematics at De La Salle Catholic College was previously at Marist Catholic College Kogarah, a 7-12 boys' school where he taught Advanced and Extension 1 Maths classes. Stuart explains why he can't wait to be teaching the Year 11 cohort next year.
"I love teaching maths. One of the best things is when I teach a new concept and a student gets it – it's like a light being switched on. The boys here are extremely motivated, interested and really want to learn," Mr Lemos said.                
Together, both schools will offer a nourishing senior year educational experience with state-of-the-art facilities, new subject offerings, and experienced HSC teachers.
Our Lady of Mercy Catholic College and De La Salle Catholic College are currently accepting Year 11 enrolments for 2024. 
Fill out an Expression of Interest form here for more information:
MEET OUR EXPERT TEACHERS