Sydney Catholic Schools is excited to present its first ever Winter Season Championships.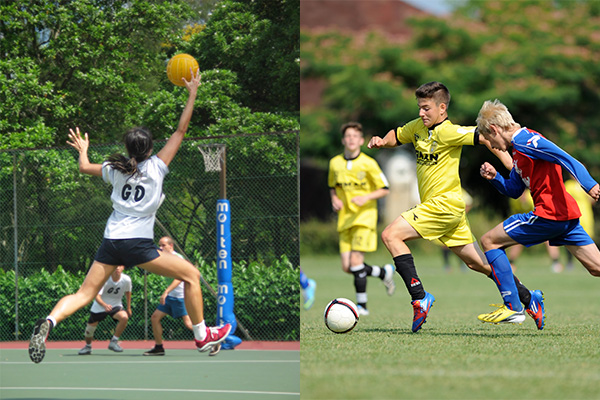 So, get ready to yell loud and proud for your team!
You can watch all the live action unfolding for 2 sports – Football and Netball – right here on Thursday, 28 July, from 8.30am to 3pm.
There will be two live streams, showing the different matches underway at Edensor Park and Homebush on the day. 
FOOTBALL – 8.30 – 3PM
Schedule as follows:
8:30 – 9:45 – Snr Girls – Freeman (4) v St Ursulas (3)
9:45 – 10:45 – Jnr Boys – Freeman (4) v Marist Penshurst (3)
10:45 – 11:45 – Int Girls – Clancy (4) v Marist Penshurst (3)
11:45 – 13:00 – Snr Boys – Holy Cross (1) v Marist Kogarah (3)
13:00 – 14:00 – Int Boys – Lewisham (1) v Marist Kogarah (3)
14:00 – 15:00 – Jnr Girls – Mount St Joseph (4) v Marist Sisters (2)
NETBALL – 9.45 – 1.45PM