Parent/carer coping tips around remote learning.
Sydney Catholic School's Head of Wellbeing has some sage advice for parents in this unprecedented time.
It's being called a New World Order but, to many parents, life in the COVID-19 era feels more like utter chaos.
In a matter of weeks, they've had to find ways to work from home whilst also becoming instant tutors to their children. Many are feeling overwhelmed by these twin challenges but Stephen Said, Head of Wellbeing and Pastoral Care at Sydney Catholic Schools (SCS), says parents don't need to panic.
"It's completely natural to feel stressed by all that's happened in the last few weeks. The most important thing to remember is that you are not alone," he said. "There are more than 10,000 teachers and support staff working hard to make remote learning easier for families. We are actively assisting many students and families through this transition."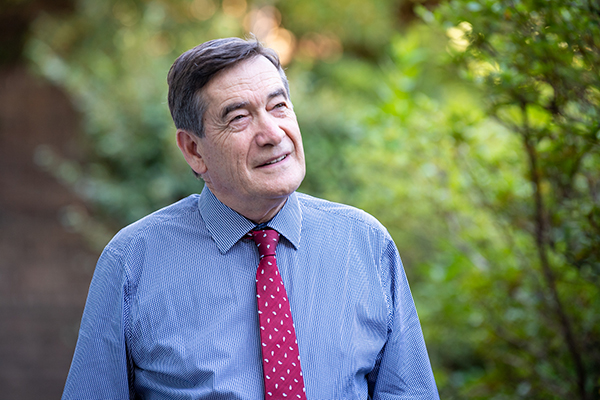 Mr Said also urges parents not to place too much pressure on themselves during this difficult time. "Don't expect to do everything perfectly. It's simply not realistic for anyone no matter how organised and well-resourced they are. Instead, aim for what you can do and don't worry about what you can't."
In fact, Mr Said says this is a good opportunity to teach our children valuable life skills such as resilience, time-management and self-care.
"Children will be looking to us to learn key coping mechanisms. So, be kind to yourself. Take the time to connect with your family, to share the load and to laugh. Cook healthy meals and go for a walk in the fresh air. Also, where possible, take some time out from all the demands and have a quiet moment to yourself."

"Remember, as a parent or caregiver, you are your child's first teacher. Trust in your instinct to know when something is or isn't working for them. And if you need help, don't hesitate to ask."
Mr Said's team is preparing tools to help students and their families cope throughout the coronavirus crisis. He is urging parents who are feeling uncertain or overwhelmed "to contact their school which can connect them to a range of wellbeing resources and supports".
– Jude Thomas, Sydney Catholic Schools