A legacy of care unique to Catholic education has laid the foundations for a robust and positive approach to wellbeing at Sydney Catholic Schools.
A HISTORY OF PASTORAL CARE
Catholic schools became synonymous with pastoral care in the 1980s when many adopted the work of Marist Brother and member of Little Brothers of Mary (FMS), Brother Kevin Treston.
The educator and author's book, Pastoral Care for Schools, quickly became favoured for its philosophy of care across all aspects of school life.
It asked teachers to recognise and develop each child's individual gifts and emphasised forming positive relationships.
Pastoral care is the integration of the academic, social and religious dimensions of a school so that an atmosphere of care prevails within the school community.
"Pastoral Care was a marker of Catholic school; then, with the emphasis on mental health and wellbeing, the language changed," said Sydney Catholic Schools' Manager: Student Wellbeing and Learning, Stephen Said.
"Pastoral care included making sure that every child had a friend, they weren't bullied and there was peer support available.
"As we've become more vigilant to mental health needs, the field of wellbeing has got even more rigour about it" – Stephen Said
"Today, under a wellbeing focus, we have staff who are registered mental health practitioners with various qualifications in counselling, social work and psychology," Mr Said explained.
"The Student Wellbeing Team also consists of educators with extensive knowledge and experience in maintaining the positive relationships that underpin learning and a cohesive family life.
"Wellbeing and positive relationships are seen as integral to learning.
"When referring to pastoral care and wellbeing one has really morphed into the other.
"But we can very confidently say that Catholic schools have a long tradition in pastoral care that has served our schools really well, and is addressing the current challenges families face."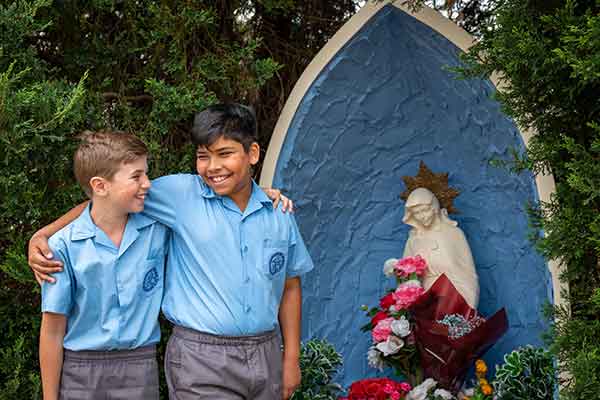 CHARISM AND CARE
A school's Catholic charism and values often add another layer to the wellbeing approach of individual schools within the Archdiocese of Sydney.
"There is always something in the different charisms that underpins the philosophy within the school," remarked Mr Said.
For example, Saint Mary Mackillop's famous saying "Never see a need" advocates compassion and action. Presentation Sister, Nano Nagle's motto "In deed, not word" encourages positive action.
"Schools will unpack their motto, and what it means for day-to-day life and relationships," explained Mr Said. "They will drill down and really embed what that means for their school community."
WELLBEING: GUIDING PRINCIPLES
Sydney Catholic Schools' student wellbeing policy acknowledges that wellbeing is central to learning effectively and that learning, in turn, supports wellbeing.
It is informed by the Australian Student Wellbeing and Be You frameworks that aim to promote and protect positive mental health in children and young people nationally.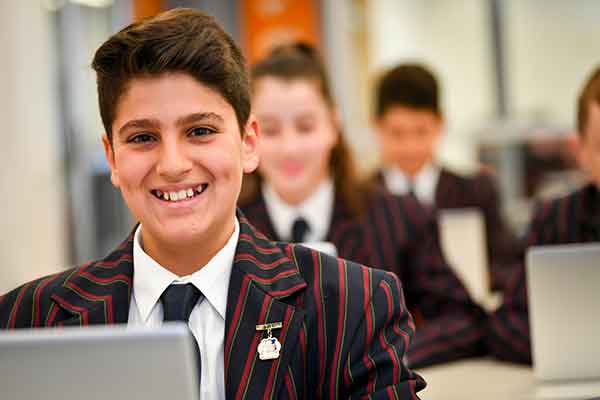 Sydney Catholic school students can access counsellors employed through CatholicCare – the social service agency of the Archdiocese of Sydney – or directly by the system, i.e. Sydney Catholic Schools.
"Every one of our schools is supported by a fully-qualified school counsellor," explained Mr Said.
MENTAL HEALTH FIRST AID
Mental health first aid is the help provided to someone who is developing a mental health problem, has a worsening of an existing mental health problem or is in a mental health crisis.
This type of first aid is given until appropriate professional help is received, or the crisis resolves.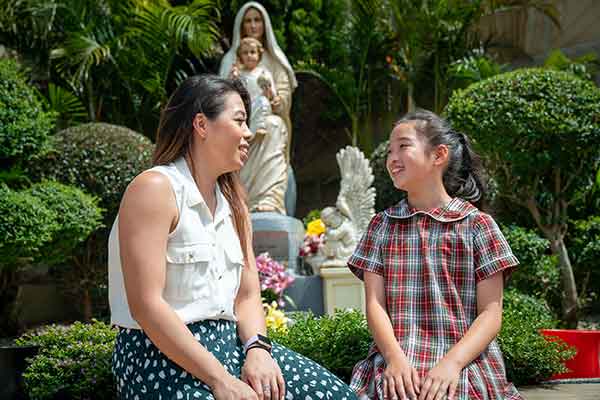 Since the first 180 teachers from Sydney Catholic Schools became accredited Youth Mental Health First Aid providers in 2016, many others have completed the internationally recognised two-day course.
The Youth Mental Health First Aid course covers where and how to get help for a young person aged 12 to 18 with poor mental health.
Depression, anxiety, psychosis, eating disorders and substance misuse are discussed in depth, along with how to respond to traumatic events, suicidal thoughts, self harm and other mental health crises.
Sydney Catholic Schools' Specialist: Student Wellbeing and Learning, Wendy Howlett, said teachers are trained to recognise the signs of these conditions and intervene early.
RECOGNISING THE SIGNS
"What we are looking for are major changes in thoughts, feelings and behaviours, which disrupt or impact on their day-to-day functioning over a period of time," Ms Howlett said.
"As an example, there are psychological symptoms of anxiety: excessive fear and worry, decreased concentration and memory, indecisiveness, irritability, confusion, sleep disturbances. There are also behavioural and physical symptoms.
"Schools and teachers provide connection, inclusion, explicit teaching of social and emotional skills and are in a position to intervene early and seek further support if there are indicators of concern."
By: JADE RAMIREZ