McAuley Catholic Primary School Rose Bay Years 3 to 6 students have joined forces with Origin Foundation to build solar-powered lights for children in Papua New Guinea (PNG) and Vanuatu who live in energy poverty. 
In its second year, the Lights to Learning program has been a huge hit with Rose Bay students and staff.
"We are proud to be involved in a program which not only helps to teach students about science and engineering, but is also designed to help those in need," teacher Karen Blacklock said. 
"For our students to be able to see the impact their solar-powered light has on education, health, the environment and the economy is extremely rewarding" – Karen Blacklock
Students spent an afternoon building the aptly named SolarBuddy lights, along with writing a letter to the lights' new owners overseas.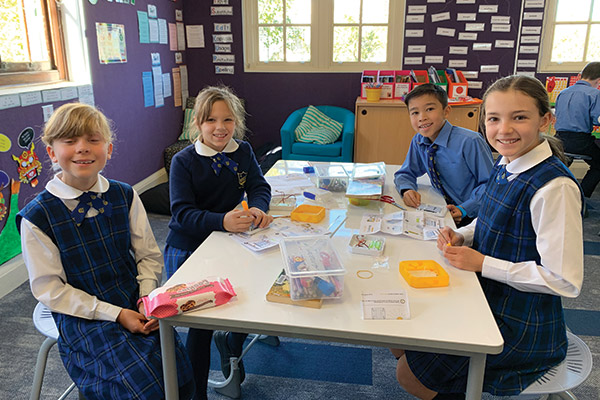 The solar-powered lights are waterproof, easy to operate, carry and charge. 
Without them, school students in PNG and Vanuatu are forced to rely on dangerous and unsustainable sources of fuel –  like kerosene, diesel, wood or candles – to study after dark.
"It's really nice to help someone," Year 3 student, Zoe, said. 
Thanks to solar lighting, there has been a 78 percent increase in the amount of time PNG communities can now study. 
"I think it's fair we all have electricity in our lives, because when you get home it's already dark and you can't do your homework" – Zoe 
"These SolarBuddy lights will help children living in energy poverty to continue studying long after the sun goes down, improving their education outcomes and overall health and wellbeing," McAuley Rose Bay Principal, Nicole Jones, said. 
"We thank the Origin Foundation and SolarBuddy for giving our students the opportunity to make a significant difference in the lives of children living in poverty."
BY: SYLVANA EL-KHAZEN