In National Child Protection Week, psychologist Sandra Reynolds discusses the changing face of 'neighbourhood' during COVID-19 and how to support your child's wellbeing at this time.
This year's National Child Protection Week (5-11 September) theme is: Every child, in every community, needs a fair go.
And, according to event organiser the National Association for the Prevention of Child Abuse and Neglect (NAPCAN), to treat all of Australia's children fairly, we need to make sure that every neighbourhood has what kids need to thrive and be healthy.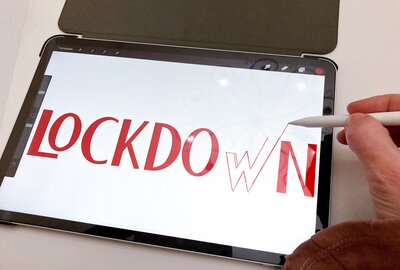 But has the COVID-19 lockdown reshaped how families and children think about neighbourhoods and our feelings of connectedness?
The answer is a clear and resounding yes.
'AS HUMANS, WE CRAVE SOCIAL INTERACTIONS'
"School is such an important part of a child's life and it provides access not only to education but so many other areas of social and emotional development," says Sydney Catholic Schools' Supervisor: Child Safety, Sandra Reynolds.
"Friendships with peers and positive relationships with teachers influence the experiences of students during the course of their education.
"As humans, we crave social interaction and the need to be connected is hardwired in our DNA.
"Changing our routine and mode of operation to remote learning requires a level of retraining of our brains to derive the same level of connectedness in a physically non-connected world."
SO, WHAT MAKES A 'HEALTHY' NEIGHBOURHOOD?
"Connectedness is one element of a healthy neighbourhood; other necessary elements include safe places to play and explore in, a balance of nature and accessible services," explains Ms Reynolds.
"If we consider that for the majority of time during lockdown, we are being asked to make our 'neighbourhood' confined to our home, this is clearly going to impact on families' ability to meet all those environmental needs of their children.
"But if we look at what those elements of a healthy neighbourhood provide for our children, it can be broken down into a few key areas such as: purpose and motivation, a sense of belonging, opportunity to overcome fear, social connectedness, and a mixture of work and leisure activities.
"We can adapt and incorporate new ways of achieving these outcomes during isolation."
WHAT DO KIDS NEED RIGHT NOW FROM THEIR SURROUNDINGS?
"A couple of things spring easily to mind when asked, 'What do kids need right now in their surroundings to 'thrive and be healthy?'" said Ms Reynolds.
"These include space – mental and physical – to be creative, challenges to overcome, safe opportunities to connect with others and time for relaxation. However, the specific needs of every child are different.
"It can be useful to consider what is going well for your family in the home right now, as a strengths-based focus can give us the reassurance to use the positive qualities that we already have, to bring other areas of our home life out of crisis mode.
"For example, I know that many families are working together on cooking or do-it-yourself projects and these activities meet a number of needs, such as connection through teamwork, sense of purpose, creativity and enjoyment while taking care of an actual chore or necessary job.
"If we apply those principles to a problem area in the home, such as too much screen time or online gaming, then we may see far better results through the use of tried and tested strategies that work for an individual family."
IMPACTS OF LOCKDOWN ON THE MENTAL HEALTH OF CHILDREN
"The lockdown and subsequent remote learning period has been especially difficult for our Kindergarten students, who are still learning the key skills of how to learn – such as listening to instructions, responding to directions, working with other students and increasing focus and attention ability," Ms Reynolds said.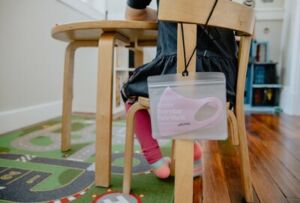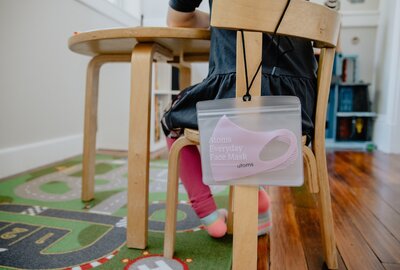 "These things are not easily transferred to the online classroom and there will be delays until face to face learning is back on track.
"The comforting aspect of children in this developmental stage is that they are incredibly resilient and their brains are in a phase of high neuroplasticity, which means that they are capable of forming new neural pathways and are less likely to get stuck in undesirable patterns of behaviour.
"Put plainly, neuroplasticity describes the brain's ability to rewire, relearn and strengthen important connections. High levels of brain neuroplasticity are seen in children right through adolescence and it only begins to taper off in the adult brain.
LEARNING THROUGH CHANGE
"It can be seen that those students beginning and leaving the education system are most affected by the interruption to their academic learning.
"For the students in their middle years of schooling, I feel that the greatest pressure will be the loss of their social interactions.
"Students aged 10 to 15 are still forming their self-identity and shaping who they are as a person. Social interactions with peers is a critical aspect of understanding who we are as individuals.
"My mind has been particularly drawn to those students who have not yet formed strong bonds and are still figuring out who their close friends are, as the remote learning setting does not include time on the playground and fewer socialising opportunities."
IMPACT ON 2021 HSC
"The lockdown has impacted on what the entire HSC process looks like, from classes, to assessments and exams," Ms Reynolds said.
"Schools are working to ensure that students are as prepared as possible and the assessment and exam process goes ahead, despite face to face learning not having returned.
"It is important to remember that all students are in the same boat with regard to the challenges, and the most important thing is ensuring the safety and wellbeing of all students."
She pointed parents of teenagers to this helpful resource.
HOW ARE SYDNEY CATHOLIC SCHOOLS SUPPORTING STUDENTS TO FEEL PROTECTED IN THEIR SCHOOLS AND AT HOME?
"During the lockdown period I have been working closely with school leadership teams to assist with the creation of online classrooms," Ms Reynolds said.
"This requires a process of working through which platforms provide the best avenues for engagement and learning, as well as being safe in terms of cyber security and having user friendly functions that allow for teachers to manage regular student behaviours that we see in the physical classroom.
"Some students with special needs are receiving MOTE audio comments from their teachers, as opposed to written comments on their work, to assist with their understanding and engagement in the learning.
"Students have also been given access to leave audio messages for their teachers to enhance the communication and personal connection to the work.
"One-to-one reading programs have begun for some Kindergarten classes, as many students at this developmental level are still mastering the fundamental skills of reading and need individualised instruction to achieve fluid and independent reading."
VIRTUAL CLASSROOM FUN
Ms Reynolds listed some of the ways our teachers are promoting school connection during the pandemic.
"An online disco was organised between two neighbouring primary schools as a fun leisure activity that took place during the school day, incorporating music and dance to assist with connecting students during the online gathering," Ms Reynolds said.
"Book Week performances by theatre companies that were scheduled to take place at schools were live streamed to students, and virtual Book Week costume parades occurred in classrooms over Zoom."
Connecting with our faith during isolation
"Faith and prayer are so important during challenging times," Ms Reynolds said.
"Education in a Catholic school encompasses more than academic learning, as it connects students to the teachings of Christ and Catholic traditions.
"By connecting with our faith during isolation we can feel connected to one another as well."
By: ISABELL PETRINIC