A vivid portrait of a migrant family, visual reflections on the wisdom and resilience of generations and an exploration of Pablo Picasso's personal life have taken four major awards at the 21st Clancy Prize for Student Religious Art.
The Clancy Prize is open to student in Years 7 to 12 at schools within the Archdiocese of Sydney.
Students from Sydney Catholic schools drew inspiration from those closest to them to present more than 70 evocative artworks that answered the Pope Francis-inspired theme 'Family love: a vocation and a path to holiness' at the Australian Catholic University's McGlade Gallery in March.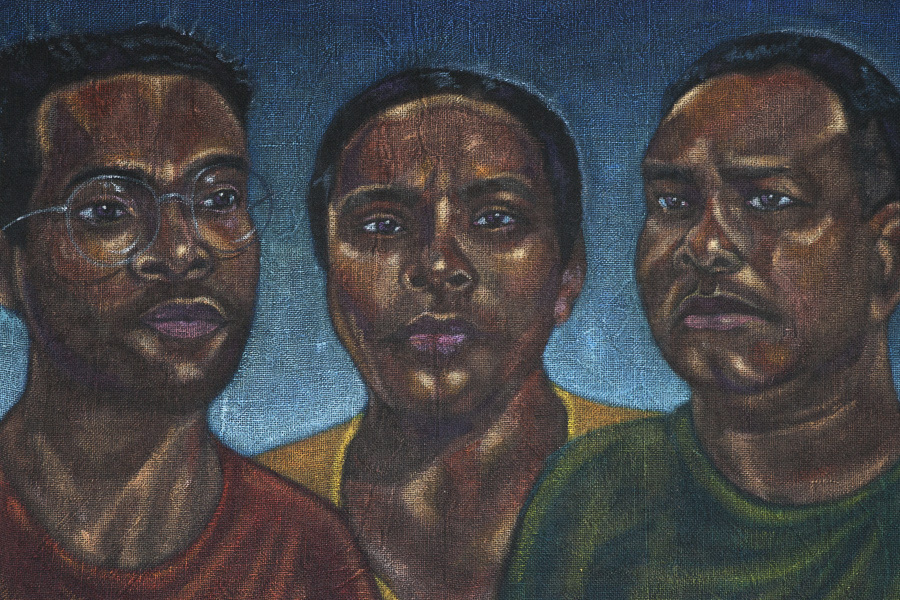 Rule of three
De La Salle Catholic College Cronulla students, and teacher, swept three prizes at the awards.
Year 12 student Laurah Tapas received the $2000 Clancy Prize for The Family, a portrait of her parents and brother, who migrated with her to Australia from Papua New Guinea in 2003. Laurah painted the acrylic-on-hessian portrait in just two weeks.
"Christianity and family are really important in our culture and I wanted to capture that," she said.
"It is always refreshing but also a startling contrast when we go and visit our extended family members in their villages in Lae and Manus. In the village the Church is the centre of community life and the glue that binds us."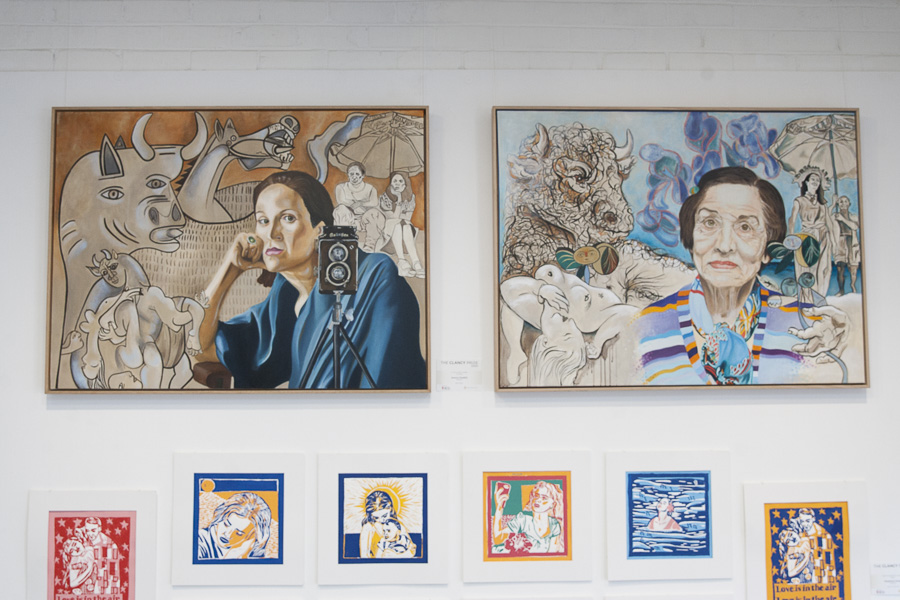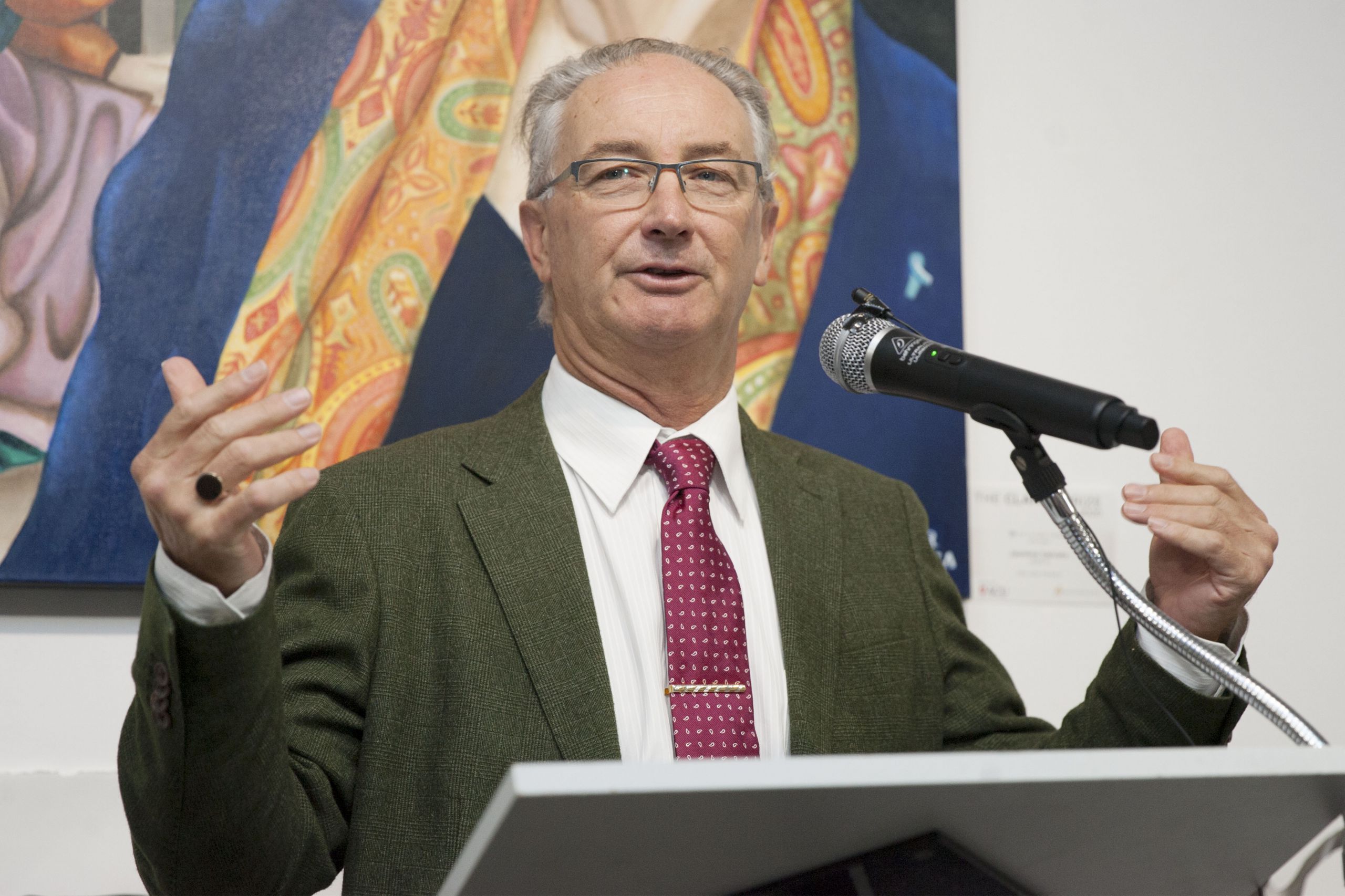 Year 12 graduate Jessica Gledhill, also from De La Salle, received the Brian Jordan Award for Dora Maar, a commentary on Pablo Picasso's treatment of two of the women in his life.
The oil on canvas painting of Marr and Francoise Gilot, both well-regarded artists in their own right, references Picasso's Vollard suite with the minotaur of Greek mythology a recurring motif.
Jessica plans to become an art teacher. Her family were on hand to collect her award while she completes a gap year of missionary work in northern Queensland.
"We're very proud of her," said her father David. "She has done some incredible art."
Christianity and family are really important in our culture and I wanted to capture that.
The college's art teacher Byron Hurst also received the inaugural teacher prize.
He said the award was a credit to the talent and hard work of his students, and that Jessica's work was timely in the #MeToo era as it looked at dysfunction and misogyny in family relationships.
"While he is a famous artist, Picasso was also an extremely unpleasant husband and partner," he said. "The work is about the strength of women to go on and be themselves even in abusive relationships."
It's about the strength in ourselves, but also the strength that we draw from each other.
Generational appeal
Marist College Eastwood Year 12 graduate Matthew Vassilieff received the Monsignor Tony Doherty Award for his work Dementia, determined, distracted. The pencil drawings depict the attitudes of three generations of family to their past, present and future.
"The artwork serves as a deterrent to our current generation who are still distracted by technology to not take for granted that there is much more to learn from family," Matthew said.
The Executive Director's award went to Brigidine College Randwick Year 12 graduate Jessica Scandurra. Roots in Resilience features hand-drawn digital images of family members who had overcome personal difficulty.
"I decided to look at strong women in my family and the idea of resilience," she said. "Each of the people I drew have overcome some personal difficulty in their lives – my cousin has endometriosis, my grandmother moved to Australia when she was quite young from Macedonia all alone, and I've kind of struggled with mental health.
"It's about the strength in ourselves, but also the strength that we draw from each other."
The inaugural Packers Prize went to Bethlehem College Ashfield graduate Calista Camarda for her work Essence of Innocence, portraits of her grandmother interacting with her baby cousin.
"It's about the innocence of childhood and the connections you form with people around you, especially those who look after you," she said.
"I chose to use black and white pencil because for the first few months of a baby's life, they see in black and white."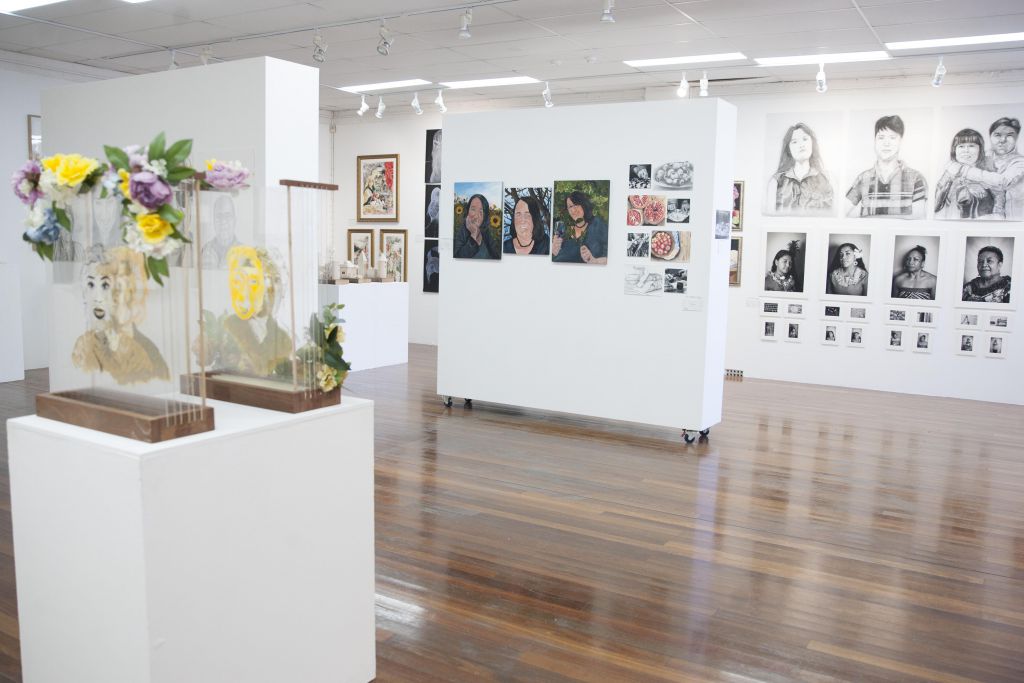 Empathy and expression
Freeman Catholic College Bonnyrigg Heights Year 12 graduate Milana Tomic received one of three ACU School of Education Awards for Take notice, portraits of her family members and their day program friends with disabilities.
"I've grown up with a very different kind of family experience as both my siblings have disabilities and my aunty does as well," she said.
"I'm really interested in expressive styles of painting. Often when you see people with disabilities portrayed you see the label and you don't see their personalities shine through, so I wanted to capture as natural a portrait as you would see of anyone else."
The Clancy Prize is on exhibition at the Australian Catholic University's McGlade Gallery, Strathfield until 27 March.